Marching band ends season in area contest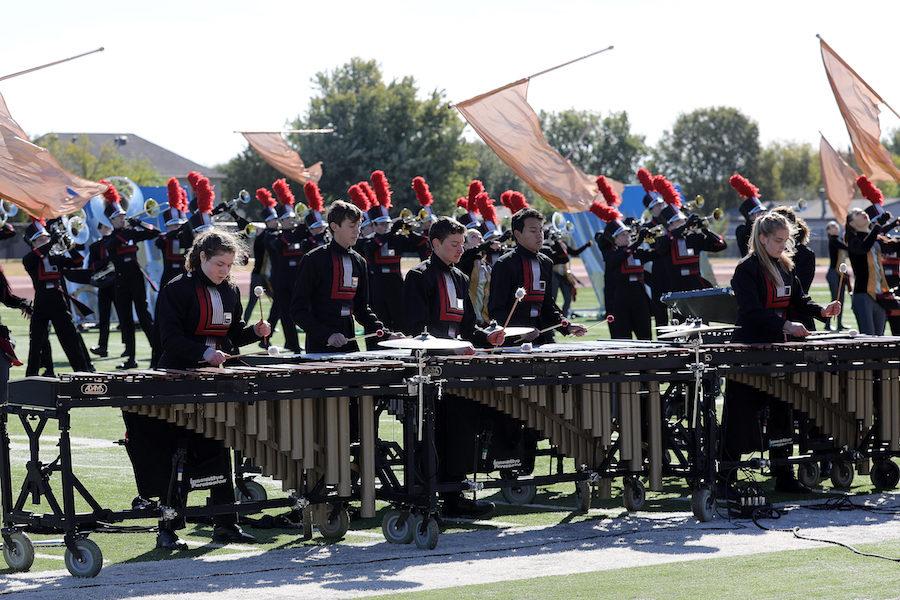 Though they did not speak a word to each other, the students beamed smiles and exchanged exhausted glances. They could feel it. In the last seven minutes and 15 seconds, they completed what they remember today as the best performance in Lovejoy Band history. When they made it to the truck to change, they cheered and jumped for joy.
But the band faced tougher district competition this year, and despite the amplified skill level of their performance, their marching season ended that night at the Area B UIL competition. Being placed 12th by judges, they were just two placements away from making state.
"Our show was a challenging, but good fit for our students," band director Paul Heuer said, "We were placed into a much tougher area for competition this year and still held our own against some very large schools. We would have loved to move on to the state level but it comes down to an area contest that did not have much room in it for many bands to advance. There are 15 bands in our area that could easily reach state, but only 4 actually get to move on though."
Metalmorphosis may have reached the end of its run, but this is nowhere near the end for the band, who are currently moving into the production of their concert and individual season.
"The band has a lot planned next," drum captain Ashley Johnson said. "We have region band coming up, and then concert band following. With concert band, we prepare for UIL and honors band. Within the next few months, I'm really looking forward to seeing how region auditions go. Last year we started seeing a lot better results and I'm really excited to see how far some people get this year. I think we have a lot of people that will advance to area and a few that have a really good shot at making state."
The great size of their production did not come without challenges. Consistent practice was required, and with each practice, the opportunity for burnout grew.
"The biggest challenge was definitely getting through each and every day of rehearsal, and getting around the grind of the marching season, continuously repping music and chunks of marching over and over," senior Michael Stephens said. "I think something that helped us get around that was the fun of the football games, where we all had some time to bond with our sections and play in the stands."
With each passing season, the band continues to work hard and put out consistently high rated work. Pouring their time and hearts into their work, the band has a long list of achievements to look back in with pride.
"It's difficult to pin down what makes me proudest," assistant band director Daniel King said. "I think our students work as hard or harder than any other students on campus, and I believe that our marching show presented more individual demands, both musically and visually, than just about anyone else's. But I am most proud of the tight-knit family that makes up our band. It often seems like they live for this activity and for each other, and that is amazing."
About the Contributor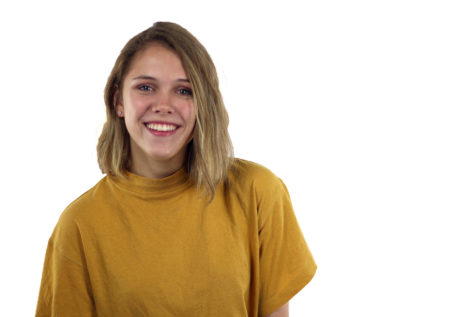 Anna Stockton, TRL Reporter
Anna Stockton is a senior, and this is her second year as a part of The Red Ledger staff. Since joining the organization her junior year, Anna has discovered...