Review: Village Coffee has a new, rich taste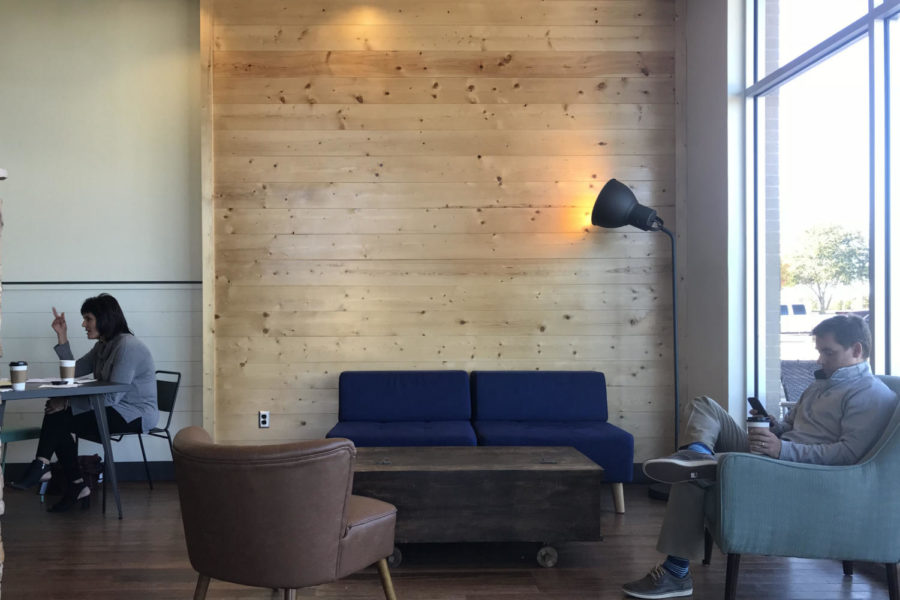 Simplistic decorations, soft indie music, and the rich smell of brewing coffee welcome customers as they step through the doors of Village Coffee, the replacement of Saxby's in The Village at Allen.
The restaurant itself is a sight to behold, with finished wood spread across the floor and repurposed oak panels on one side of the wall. It feels new-age and city-esque, like if you walked outside you would be on the streets of Seattle.
The atmosphere isn't for everyone, however. Some might prefer the family-like, snuggly feel offered by Saxby's Coffee, but the quiet environment of the new store is a calming and peaceful presence. In a town where homey coffee shops are in style, Village Coffee's aesthetic offers a refreshing change of pace.
Walking up the register, I was immediately met by a friendly cashier. I didn't feel rushed as I was ordering, and she gave me time to decide on my drink while also offering insight on her favorite brews. After settling on a vanilla latte per my barista's suggestion, I faced a wait time of no more than three or four minutes. I did go in at an odd time, so one should expect traffic and lines if they go in the morning or after school. Despite this, customers can expect good service no matter the conditions of the day.
The first thing I noticed about my latte was how smooth it was. Often times coffee shops forgo the preparation that is required to get a soft texture in lieu of faster techniques that keep the line moving, but that wasn't the case here. From the first sip, it felt like I was drinking liquid silk. I had to consciously make an effort to slow myself down as I drank my coffee because, as weird as it sounds, it was fun to drink. The taste was interesting. The coffee undertones were strong but not overpowering. It was a little on the sweet side, but this could easily be amended by asking for half the pumps of syrup in it. The mix between the coffee and vanilla created an interesting blend that was far different from any coffee I have tried before. The taste is not dissimilar to that of Saxby's old brews; however, I found that Village Coffee's drink had a richer and more obvious coffee taste to it.
The price is about the same as Starbucks. For a large iced vanilla latte, I was charged around $5.50. While this isn't exactly cheap, it is a fairly reasonable price to pay for such a drink. Customers aren't getting an amazing deal price-wise, but they are getting amazing coffee.
If you are looking for a modernized coffee-shop with interesting taste, great consistency, and exceptional service, Village Coffee is the place for you.
Overall rating: 8
About the Writer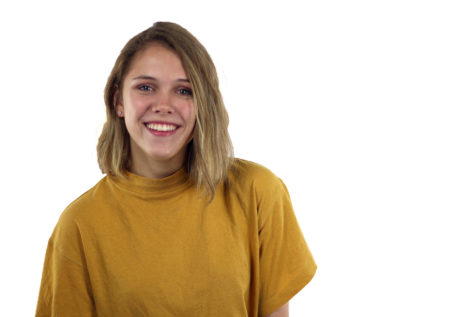 Anna Stockton, TRL Reporter
Anna Stockton is a senior, and this is her second year as a part of The Red Ledger staff. Since joining the organization her junior year, Anna has discovered...