Review: Riverdale's second season shows great potential
The season debut of "Riverdale" in 2016 was a huge success among teens and young adults by transforming the well-known world of Archie Comics into a modern soap opera drama in the style of fellow CW series "Gossip Girl." Last season left the audience on the edge of their seats when it ended with Archie's beloved dad, Fred Andrews, being shot in "Pop's Chock'Lit Shoppe." The second season dives further into this mystery and takes viewers into an even darker Riverdale.
"Riverdale" follows its beloved characters, Archie, Betty, Veronica, and Jughead. The first season focuses on these characters trying to solve the murder of their classmate. Riverdale is similar to many other CW shows: dark and mysterious, with an emphasis on heroic characters trying to solve crimes. Like CW's "Arrow" (based on DC's "Green Arrow") both are based on comics and have some similar elements and characters to the comics, but do not strictly follow the storyline presented in the comics.
This new season has already shown a lot of potential in the first two episodes. In last season's finale, Jughead (Cole Sprouse) states that all innocence in the town of Riverdale has been lost. The first episode of season two supports this statement by providing a psychological thriller's tone, showing that nobody is safe in Riverdale. Archie (KJ Apa) is the main focus of the first episode. Apa's performance is impressive for a 20-year-old. He cries on screen in a way that evokes sympathy and breaks the audience's hearts. The show does a great job captivating the audience and getting them emotionally invested in the characters.
Kevin (Casey Cott) serves as the positive and shining light through the darkness of conflict surrounding Archie, Betty, Jughead, and Veronica. Kevin is not featured much in the season debut, but his optimism and overall stereotypical mom-friend personality could play an important role in this season. His loyalty to and friendship with Betty may lead him to try and break up her relationship with Jughead because of Jughead's newfound acquaintance with the South Side Serpents. The dynamic between Betty and Jughead is a bit tense due to Jughead taking the South Side Serpents' jacket in the season one finale, and this storyline has a lot of potential for the upcoming season.
The direction of this season seems less choppy than the last. The subplots are more fluid and integrated with the main plot. The audience is kept captivated from episode to episode with a plot twist in the final scene of each episode.
The shock of Veronica's dad coming back sooner than expected puts more stress on Veronica, which could lead to her reverting back to her old mean girl habits. This dynamic could be interesting to the plot by not only affecting how Veronica acts around her family, but also how it changes the environment in her friend group and school.
The acting in this first episode of the second season is much better than season one, because the chemistry between actors off the set has grown since last season. Actors Lili Reinhart and Cole Sprouse are rumored to be dating in real life, and this would explain how their scenes as a couple are so believable.
There is a bright future for this series if it stays on this track. The show has set up a lot of internal conflict within the overarching plot, which will keep the audience enthralled even when episodes don't focus solely on the murders and crimes happening in Riverdale. With just three episodes into season two, and 19 left to go, expect "Riverdale" to add more layers of darkness onto the famously All-American Archie universe.
About the Contributor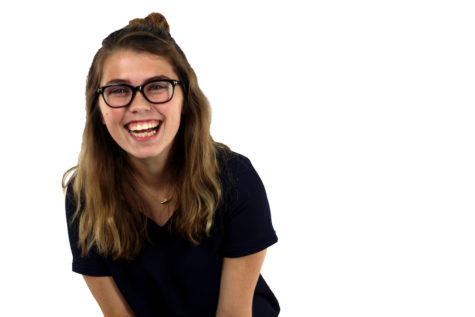 Katie Bardwell, TRL Reporter
Katie Bardwell is a senior, and this is her first year on The Red Ledger staff. She is excited to finally test out the waters of journalism. Katie has...