Food Feud: A burger bash
A ranking of some of the burger hotspots around town.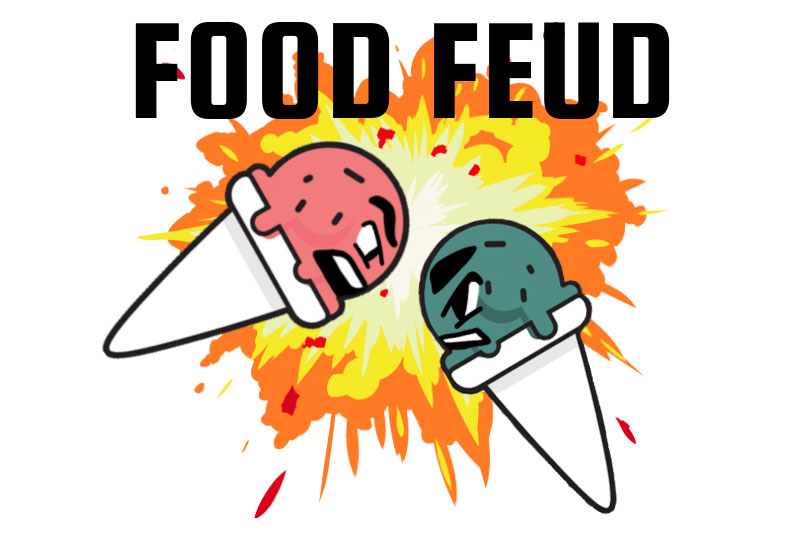 Burgers are an American staple. Whether it be at a family grill-out, a football game, or just a day out with friends, Americans have turned to burgers to fill their stomachs. Texas offers up a variety of choices to pick from when it comes to burgers, and I took it upon myself to visit five of the most popular in our area. Below, I ranked these places based upon their taste, price, and overall aesthetic.
Liberty Burger:
Liberty Burger has some pretty amazing burgers. Everything tastes fresh, and the differing textures from all the ingredients combine to make one of the most authentic and tasty burgers I've had. The burger was juicy and tender, and it was perfectly cooked. The cheese tasted real, and the bun was light and fluffy. The problem, however, lies within the price. Liberty Burger is expensive. If you want the most basic burger with no drink and no fries, you're already going to be out close to $10. However, the feel of the restaurant has a nicer vibe to it. Your food is brought to you, you're given an assigned table, and the presentation of the food is professional and neat, so you can almost justify paying the large price. It's a great place for a date or a spendier night out with friends, but it's definitely not a every week kind of place.
Overall score: 7
Twisted Root:
The vibe at Twisted Root is what makes it somewhat worthwhile. There's a 70s diner aesthetic to it that makes you feel like you've just rolled up to a drive-in movie. Additionally, the famous characters and celebrities assigned to you as a way to call your order when it's ready adds a level of fun and interaction that makes the restaurant all the more interesting. However, the aesthetic is where the individuality disappears. There's many menu options for customization, but the food itself, while good, isn't anything to write home about. I personally went with a cheeseburger and found it to be incredibly underwhelming. The patty wasn't awful, but it was a tad on the dry side, and the texture felt slightly clumpy. There was nothing that stood out about it– it simply tasted like every other burger that left no imprinting memory on me. Twisted Root is a good option for someone who's looking for average-priced, decent tasting food, but don't expect too much.
Overall Score: 4
Shake Shack:
Shake Shack is ridiculously delicious. The Hawaiian-style bun added a peculiar but delightful sweetness to the overall taste. The patty was juicy and flavorful, more so than any of the others I tried. That, coupled with some of the best tasting ingredients, created a product that was melt-in-your-mouth good. I can honestly say this is one of the best burgers I've had from a restaurant. However, Shake Shack is not without its faults: the problem here is the price. It's spendy, with incredibly small portion sizes. A single burger with a patty about the size of my palm costs $6. If you want to add fries to that, you're running dangerously close to $10, and adding a drink to all of it would definitely put you in double digits. If you're looking for great food, small portions, and have a little extra cash on hand, Shake Shack is the place to be, but definitely avoid it if you're short on money and want a big meal.
Overall Score: 8
JC's Burgers:
The home-y feel here is one of the reasons I loved JC's so much. There's an air of comfort that's hard to ignore. It's quiet and spacious and gives off a 70s diner vibe that you can really get behind. Pricing is fair and what you'd expect for an average burger, there was never the feeling that I was paying too much for my meal. The food here is really great, too. I give them kudos for the freshness of their ingredients. I never go the sense that the meat was over processed or that the cheese was straight from a factory–the ingredients tasted and looked authentic, like it was made at a tailgate or a neighborhood cookout, and I mean that in the best way possible. If any burger could taste like home, it would be JC's.
Overall Score: 6
Mooyah:
Mooyah is pretty average fast food. If you're looking for something quick and cheap, Mooyah is a good choice. They recently came under new management, and since then, the quality of their food has gone down, but it still isn't too shabby. It's perfectly average–not too good, not too bad. Their cheese tastes a little processed depending on what kind you get, but every time I have gone there, the meat tasted fairly wholesome. The ambience here is not anything special, it is what you would expect from a fast food place. There isn't much that's special about Mooyah, but there also isn't anything that would make me condemn it. Paired with decent portion sizes and cheaply priced meals, Mooyah is the perfect place to grab a quick bite to eat if you're in a time crunch.
Overall Score: 5
About the Contributor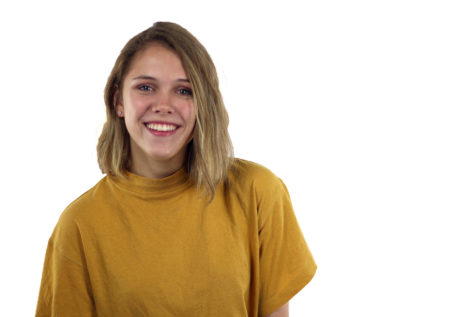 Anna Stockton, TRL Reporter
Anna Stockton is a senior, and this is her second year as a part of The Red Ledger staff. Since joining the organization her junior year, Anna has discovered...