Interview with players Carsen McFadden and Leah Taylor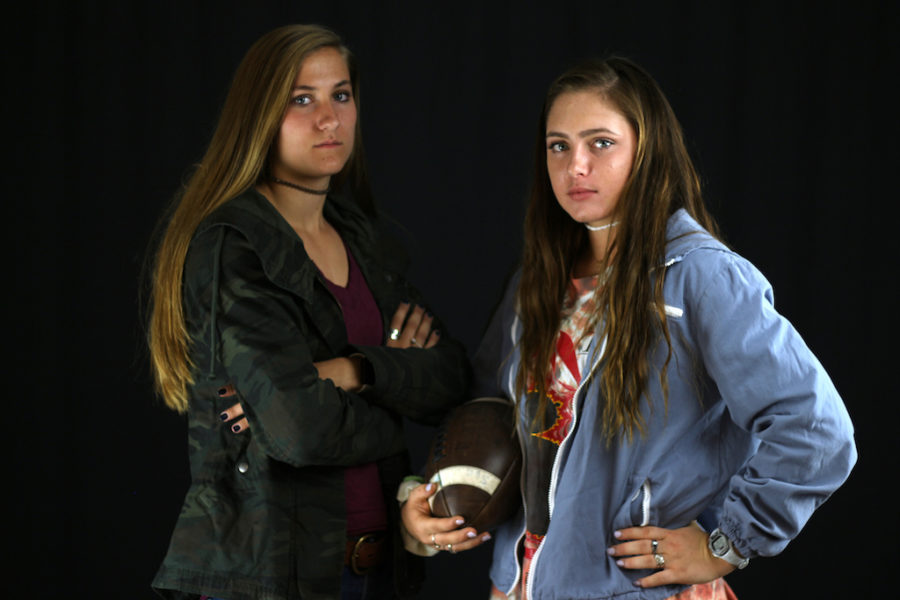 The Red Ledger: What does the team's confidence level look like after being exploited by last year's runner-up senior class?
Carsen: We think that we're pretty strong, because the seniors were pretty tough to compete with, and we competed really well with them, so we think we're gonna do really well this year.
Leah: Last year was kinda rough, but we still have our ego. We're still motivated by #egowins .
TRL: How motivated will your team be on defense to stop quarterback Ashlynn May, whose eligibility is controversial because of her early graduation?
Carsen: We think that because she is a senior, and seniors are supposed to be the ones to beat. We think that because she's graduating and she's technically a senior that we're out to get her.
Leah: We are going to do our best to stop her, we are going to do our best this year.
TRL: How does it make you feel to know that you are expected to have a first round exit for the second consecutive year?
Carsen: We're going for the win in this game, and we're planning on making it to the second game. We're going to be strong and really confident that the juniors are going down.
Leah: We are going to try to not do that. We have been practicing and I think we're gonna do good this year.
TRL: How do you feel about entering a hostile environment where the diehard fans of the Powderpuff League are rooting for an upperclassmen victory?
Carsen: We think, that because upperclassman rule the school and that it's all about them that the underclassmen are coming to get them.
Leah: We are gonna be the underdogs and end up winning. We're gonna take it by surprise.
TRL: What kind of advantage do you have individually, considering that you already have plenty of experience competing on the same basketball court that the event will be held?
Carsen: That's my place. That's what I do every day, so I'm pretty confident in that situation on that floor.
TRL: How do you expect your skills from the softball diamond to transfer to the gridiron?
Leah: I'm hoping that I'll be able to throw [the ball] like I can in softball.