Interview with coaches Bumper Pool, Nick Garcia, and Landon McDermott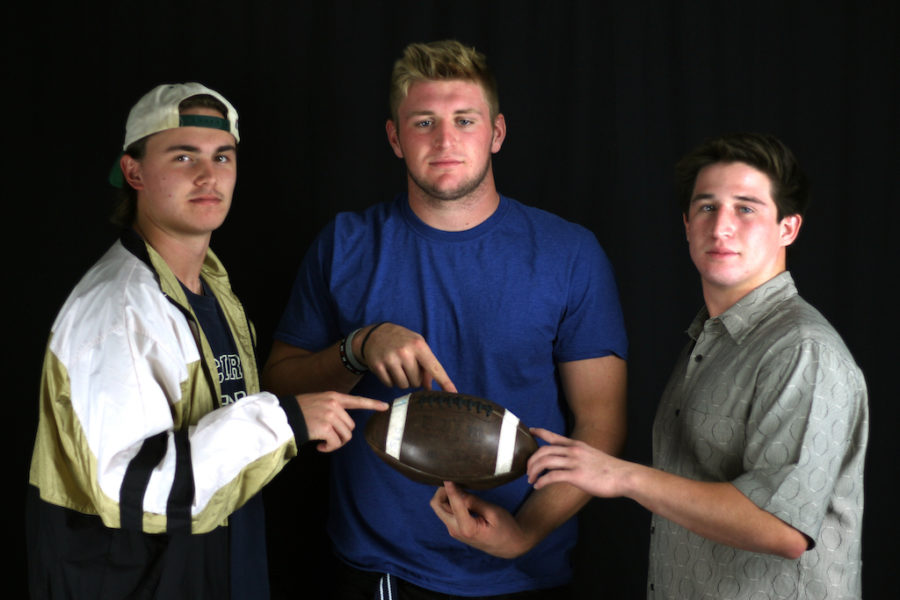 The Red Ledger: We've all seen the 30 for 30. We've all watched the highlights millions of times over. It's been called the biggest upset in LPPL history. The 2016 LPPL championship game was certainly one for the books, but how is the team going build on the success when the bar is so high?
Bumper Pool: You know we set the bar that high and we are going to continue to push it even further. We have the best talent in the league and best coaching in the world, and so we are excited to go out there and basically put on a dominant performance in front of the school.
TRL: How concerned are you about The Senior Curse? That the seniors have been upset in the LPPL championship game two times in a row?
BP: The reason they were upset last year is because of us, so that's half of the senior curse right there. Basically, we aren't worried at all. We are going to get back to seniors winning powderpuff starting this year.
TRL: Your roster is chock full of All-Pro talent from Callie Mayfield, to Kaylee Rekieta, to Kim Lyne, to Alyssa DiFiore. How are you managing the big egos on the team?
Nick Garcia: I think it helps from experience in knowing how to deal with all them. All our girls have the accolades and the big time offers, but I think the leadership on the team really keeps them in check.
BP: We got some hotheads, but I think that gives this team some personality and makes the team what it is.
TRL: ESPN 8: The Ocho is reported to have won the rights to stream the senior games this year. How is the team dealing with the pressure of playing in front of a national audience?
BP: These girls, they love the spotlight. They want the cameras on them. I think they're already getting the spray tans and doing their hair up before the game even starts, so we're going to play good and look even better.
TRL: Which of the LPPL coaching greats has influenced you most or do believe your coaching style is all its own?
BP: We look back at the teams that were successful and use their personalities to see what works best with the girls. We kind of set the mold for how coaches should coach powderpuff and so we really aren't looking at anybody else's script, just writing our own.
TRL: Experts have you picked to once again bring home the LPPL Championship. What is the team's plan for celebration if they go back to back?
Landon McDermott: We're going to Disney World.