District begins SAT prep classes, more to come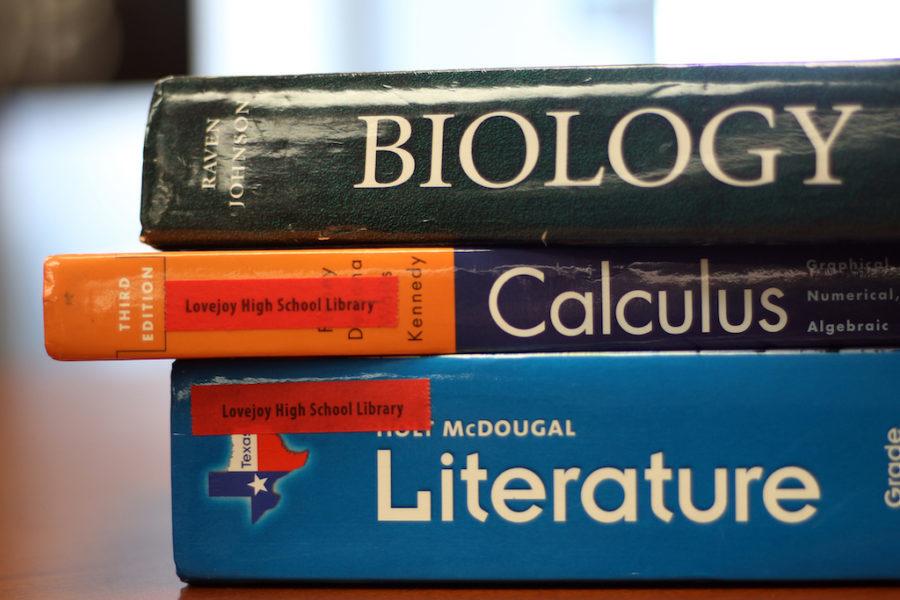 As a way to raise money for the school and help students, the district began offering SAT prep classes this September. Sessions have guaranteed small class sizes with customized instruction by English and AP capstone teacher Cheryl Anderson, AP language and composition teacher Jason Eairheart, secondary math coordinator Bernadette McKinney, and college and career counselor Mary Shaw.
Superintendent Ted Moore pulled teachers and administrators from all the different campuses together for an innovator's committee last year to come up with ideas to help the district overcome the financial obstacle from the state.
"One of the ideas was for Lovejoy to offer SAT prep classes rather than parents paying outside sources," Anderson said.
While no concrete dates for future classes have been set, Shaw said the school intends to offer more opportunities for students to take the course.
"Our goal is to have a session every time we offer the SAT, but sometimes they run right up on top of each other," Shaw said. "We have an October test coming up and also one November 4th, so we have to figure out how to staff it so that it staggers. We get the kiddos six weeks of prep time prior to their test, so that's why it's clear as mud as far as when we are going to have the next session."
The courses are taught at the high school at the introductory price of $599. Junior Samantha Carter is one of the students taking the inaugural session.
"The class is worth the money because of what the possibilities are if you take it," Carter said. "The class is preparing you for the national merit scholarship qualifying exam, better known as the PSAT/NMSQT, and if you manage to become a finalist, colleges will be more likely to accept you. Despite the class having a hefty price tag, sticking to the curriculum and doing the work assigned can surely pay you back and then some."
The classes are a total of 24 hours, 12 sessions for two hours each, half of which are math and half of which are reading. The sessions are held after school Monday and Thursday from 4:30-6:30 p.m.
"We want one-on-one," Anderson said. "We want to be able to teach and have one-on-one help with whatever their struggle is. I think that eventually this will grow where we have multiple sessions going at once."
There is also a full prep practice exam on the Saturday a week before the classes end to focus on what the students missed on the practice.
"We are specializing what we are teaching to what [the students] actually miss, so we are not going to be reteaching things that they already know," Anderson said. "[We are] really honing in on the things that are going to raise that score. We are also going to talk about the essay. It's hard to make a good writer in six sessions, so we're going to try and give them some more bang for your buck techniques that can help not only their multiple choice scores but also their scores rise."
According to Anderson, the more a student takes SAT prep classes and diagnostic tests, the more familiar they are with the types of questions asked on the exam.
"If [the students] are really wanting high scores on the SAT, they need to be using those skills that they learn in the sessions every single day [in school]," Anderson said. "They need to be listening, they need to be practicing. It depends on their desire of what score they want."