Student sets goals for polls
Senior Grant Durow's project addresses Texas' low voter turnout rates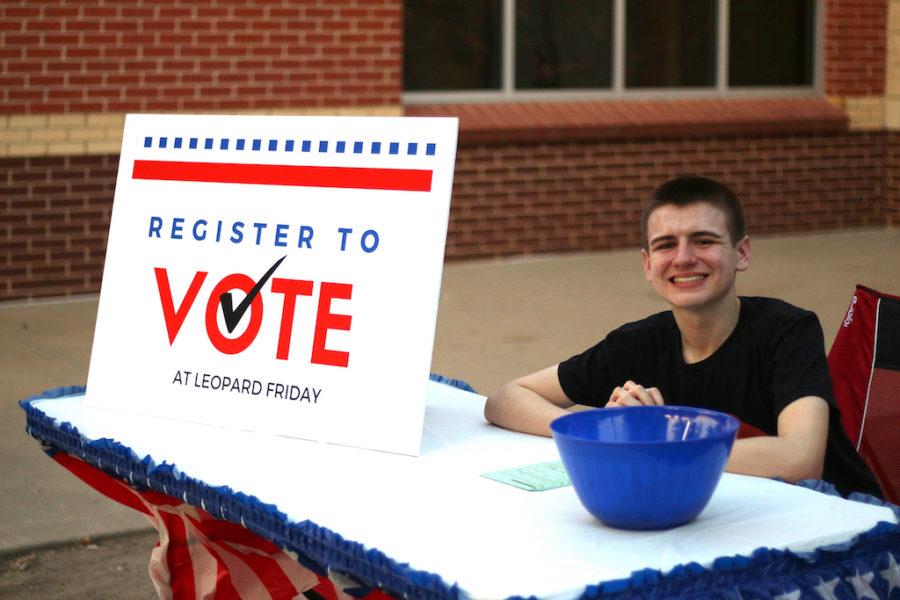 Everything's bigger in Texas, including the amount of eligible citizens who don't show up to the polls to vote each election season. With Texas ranked fifth in terms of states with the lowest voter turnout rates, one student aims to take steps to close this gap. Senior Grant Durow is using his senior project as a platform to aid his peers in registering to vote.
"For the past few years, I have developed a deep passion for politics, and every time I would think about a political issue or discuss politics with others, I would remind myself that your political opinions are meaningless if you aren't voting," Grant said. "Americans have a civic duty to vote given that so many brave Americans have fought and even died for the right to vote. As a firm believer in the importance of grassroots democracy and making sure that it is the people that control their government, I knew I had to help get as many people registered as possible."
Grant went through a series of steps in order to achieve the title of deputy voter registrar.
"I had to contact the local elections office for Collin County and make an appointment to become a deputy voter registrar, which allows me to aid people in filling out their voter registration forms," Grant said. "I set up a time during the day to become deputized and had to fill out some paperwork and take a brief quiz to make sure I knew the duties of being a deputy voter registrar. After that, I was given a number of voter registration forms to help potential voters to fill out and sent along my way to help register members of our community."
Having observed Grant and his work on the project, his mother, Maryellen Durow, said her son's passion for politics is linked to his desire to help others.
"His unique perspective on the importance of democracy has been shaped by his time helping those in need, not only in our country, but abroad," Maryellen said. "Coupled with his interest in history, Grant knows that every vote matters and each person should make their voice heard to help shape the world around us."
Upon hearing about Grant's intentions, mentor and art teacher Amanda Beller described how she immediately knew this project was "perfect for him."
"Grant is passionate about politics and voters' rights and community involvement," Beller said. "I think [his project] is great. No matter who you vote for or how you align politically, it is important to get involved. Make your voice heard through local and state and national elections."
Grant fulfilled some of his duties as a registrar through a booth during Leopard Friday, where of-age students were able to register to vote within the span of a few minutes.
"I simply gave the person wishing to register a form and explained to them what information they needed to provide," Grant said. "Then, I gave them time to fill out the form and fill out a receipt at the end of the form for them so that I could prepare to turn it into the local elections office for them to process it and formally have said citizen registered."
Maryellen said that Grant's project is something that is good for the entire state.
"Texas leads in so many areas, why can't voter engagement be one of them?" Maryellen said. "There is no reason for Texas to rank dead last, and if Grant's senior project can encourage others to exercise their privilege to vote, that would be a win for anyone who calls Texas home."
About the Writer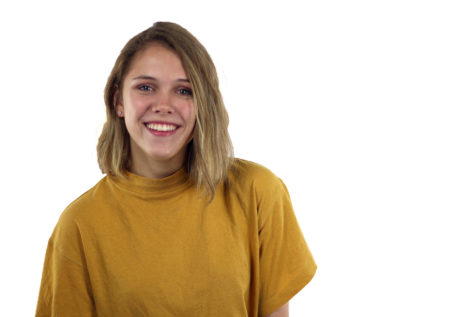 Anna Stockton, TRL Reporter
Anna Stockton is a senior, and this is her second year as a part of The Red Ledger staff. Since joining the organization her junior year, Anna has discovered...