Volleyball seeks to extend district success
With wins over the Mesquite Poteet Pirates (16-12 overall, 1-1 in district 15-5A) and North Forney Falcons (8-11, 1-1), the volleyball team (24-9, 2-0) looks to extend their set win streak to 9-0 against the Royse City Bulldogs (6-10, 0-2) at home tonight at 5:30 p.m.
Head coach Jason Nicholson said district play hasn't been too much of a challenge as of yet, a trend he expects will continue against the Bulldogs.
"I think Royse City feels like they have the chance to compete for that fourth seed in districts against Wylie East and Poteet, I'm assuming," Nicholson said. "So they're going to come out firing, which we've seen a lot of so far in districts as I believe teams want to use us to measure themselves because we are seen as the favorite for the district title."
The Leopards conceded an average of 18 points per three sets to Poteet last Friday, but didn't allow North Forney to reach double digits in any of the three sets, a fact Nicholson said he's comfortable with as the team continues towards their goal of perfect district play.
"North Forney was a quick win, but we got some positives out of it," Nicholson said. "I think our focus is a little better, but it depends on what night we play on which is always a challenge with district play. Sometimes sitting on a bus for an hour and a half can work against you for work for you in terms of getting focused. We seem to have our heads on straight though and hopefully we can continue to build on our success."
While the team, currently ranked number two in the Dallas Fort Worth area by SportsDayHS, hasn't felt too much pressure as of yet in district play, senior Lexie Parks said this part of schedule does provide opportunities to the team.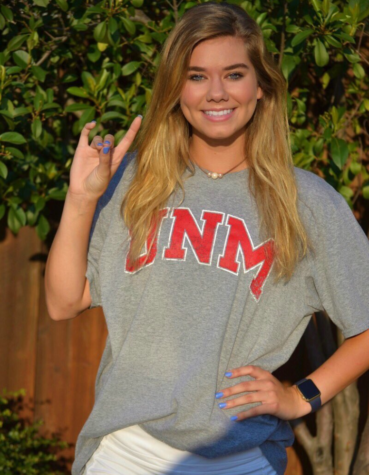 "It allows us to work on our play sets and the more technical side of things," Parks said. "It also gives the opportunity for the younger and less experienced players to get some playing time and hopefully grow into potential starters."
Junior Gracie Sutherland recently announced her commitment to play for the University of New Mexico, adding to the growing list college committed players on the roster.
"When I went there to visit, I really liked the volleyball program, the campus, and what they had to offer," Sutherland said. "I was able to meet the counselors and they make academics the main focus, not volleyball, which was the main thing for me when looking where I wanted to go. I met all the coaches and players and really liked them so it just seemed like the right fit."