TRL to give away tickets for Shawn Mendes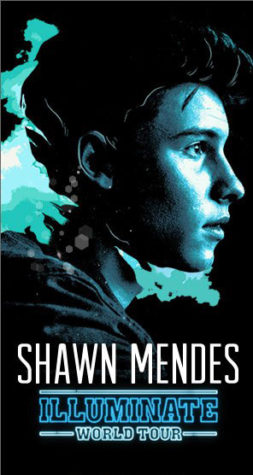 Pop singer Shawn Mendes will be performing in the American Airlines Center in Dallas on July 19 as part of his Illuminate World Tour, and the Red Ledger is giving away two tickets to the concert.
Mendes, who started his career on Youtube and Vine and was propelled to fame at age 15 with his single "Life of the Party," began his third tour in Glasgow, Scotland on April 27. He will arrive in the United States on July 6, with fellow pop singer Charlie Puth serving as his opening act.
To enter the contest, retweet the link posted by The Red Ledger's Twitter account. The deadline for the contest is Monday, May 22, when the winners will be notified. Only current Lovejoy High School students are eligible to enter, and must have a waiver signed by parents to receive the tickets.