Substitute gains popularity among students for celebrity resemblance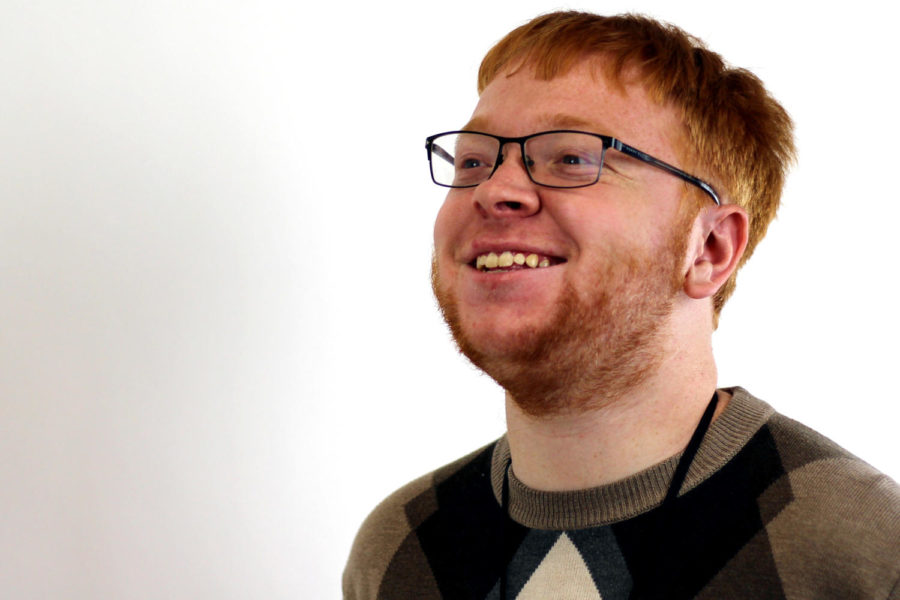 The school has seen a number of famous faces—from famous YouTubers to aspiring actors. But contrary to some students' belief, Ed Sheeran has not walked the halls of Lovejoy High.
However, substitute Stephen Myrick has. After working as a sub for the school for nearly a semester, Myrick has gained a popular reputation as a friendly face in the classroom.
"He's pretty cool," freshman Carly Ludlow said. "I like that he plays music when we're doing our work."
Growing up in California, Myrick participated in journalism and theatre.
"You hear your parents tell you stories of 'when I was in high school we did whatever or all this cool stuff,' and so I wanted to have those stories to tell my own kids," Myrick said. "So, I tried to do a bunch of different kinds of things."
"
When I was in school, people thought I looked like Ron Weasley, and I think Ed Sheeran is probably a step up from that."
— Substitute teacher Stephen Myrick
After receiving his teaching credentials, Myrick began subbing with the hopes of eventually becoming a full-time teacher.
"As of right now I have my teaching credential, so I want to start working," Myrick said. "I like subbing in English and history classes, because history is what my credentials in so I can actually help teach with that. English is also fun."
Although Myrick enjoys the work, there are highs and lows.
"Every day is something different and new. You never really know what you're going to get into, and every class in different," the sub said. "And so, even if one class is being kind of hard, you know that they're going to be gone soon and you'll have a new group of students. When you do history classes or classes that you know a lot about is when it's like, 'Here is a worksheet,' and then they don't need any help, and you just sit there. Just sitting there and reading is really boring."
The sub is hard to miss to students due to his bright red hair, and resemblance to a couple of celebrities.
"They say that (I look like Ed Sheeran) in every class," Myrick said. "At the beginning of the year I wasn't sure if it was a good thing or not, and now people think it's a good thing, so that's cool. I have other people that I think I look more alike. One of them would be the guy in Rent who plays Mark. When I was in school, people thought I looked like Ron Weasley, and I think Ed Sheeran is probably a step up from that."
Myrick stays a good sport about his doppelganger and uses his looks all in good fun while in the classroom.
"He (Sheeran) has some good stuff," Myrick said. "Sometimes if I want to play music in class I might sneak one of the appropriate songs to see if anyone's paying attention, and sometimes they do; sometimes they're not."
Regardless of his appearance, students like freshman Gabby Tillinghast said they enjoy Myrick and his presence in the classroom.
"He lets us joke around, and he's one of the more fun substitutes," Tillinghast said. "He's not like, 'Get to work!' I like the long jacket that he wears sometimes. It makes him different."
About the Contributors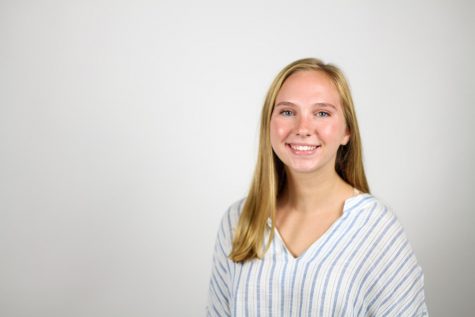 Madeline Sanders, Editor-In-Chief
On her fourth and final year as a member of The Red Ledger, senior Madeline Sanders is thrilled to have her second go-around as Editor-In-Chief with the...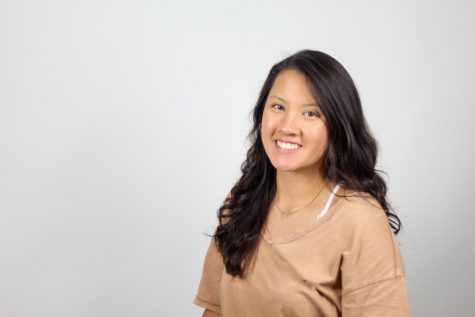 Grace Nguyen, Section Editor
Fueled daily by three iced vanilla coffees, standing at 5'2", Grace Nguyen will walk into the E103 door with no problem. Grace is entering senior year,...