Regional track qualifiers to compete in hopes of state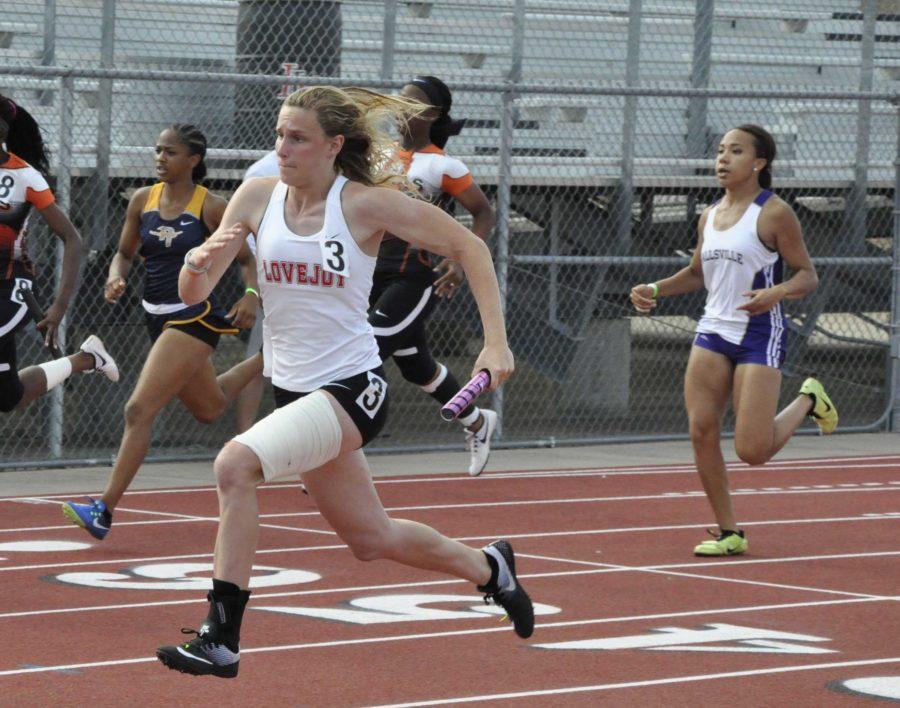 After winning the district and area meets for the first time in school history, the boys and girls track and field teams will look to continue their success at the regional meet today and tomorrow.
The meet will be hosted by the University of Texas at Arlington and held at Maverick Stadium. Preliminaries for many events will take place today and the qualifiers will advance to the regional finals on Saturday.
The competition only gets tougher as the athletes move one step closer to the state meet.
"We're competing against some of the best athletes in the state and the competition gets pretty intense this time of year," boys track coach Tim Denton said. "They know they have to be in the top two in their event to qualify for the state meet and usually, when you cross the finish line or you finish that final attempt in a field event, you know if you made it."
Despite challenges occurring throughout the season, sophomore and 4x100m relay runner Kassidy Litchenburg knows her team can persevere.
"We have to run our hardest despite some obstacles we have had to overcome, like some of our girls not being able to run," Litchenburg said. "We will have to run against ourselves and compete hard in order to do well."
Last weekend, the boys track and field team won the area meet for the first time in school history by outscoring fourteen other teams to finish with 125 points. The team advanced 11 athletes for the regional meet on Friday and the team will look to qualify its athletes for state.
Sophomore James Rainey won the discus event with a distance of 145 feet and finished third in the shot put with a distance of 50 feet. Junior Chase Van Wagoner won the long jump with a distance of 22.5 feet
Junior Bradley Davis is one of the athletes competing today at regionals.
"Throughout the week, we are going through our regular routines and treating this meet just like any other," Davis said. "We have to have confidence in ourselves and put forth a good effort in our hopes of advancing to state."
The girls track and field teams also had a lot of success last weekend at the area meet, advancing 10 athletes for today's regional meet. The team qualified for six individual meets and also qualified for two relays in the 4×100 and 4×400.
In order to advance to the state meet on May 11, the athletes will have to place in the top two at the regional championship on Saturday.
About the Writer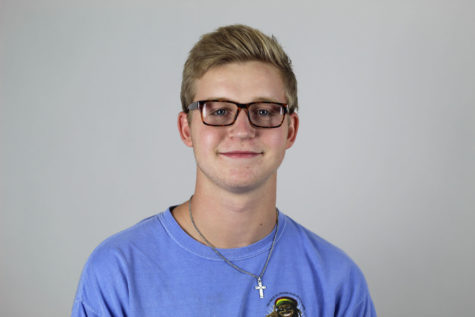 Drew Doig, Staff Writer
Entering his fourth and final year on The Red Ledger staff, senior Drew Doig will continue to be a sports writer. Drew, or "Doig" as he's more commonly...