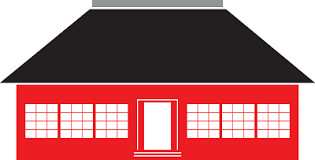 Courtesy of lovejoyisd.net
School board voting underway
April 26, 2017
With early voting already underway for the district school board elections for positions 4 and 5, the general election will take place on Saturday, May 6.
Early voting began April 24 and will end May 2. Votes can be cast between 8 a.m. and 5 p.m. at the Lovejoy Administration Building on 259 Country Club Road and at the Collin County Election Office at 2010 Redbud Blvd. in McKinney.
On election day, polls will be open from 7 a.m. to 7 p.m. at these locations.
The position 4 race features two candidates, Anne Smith and Joel Treanor, seeking to fill the spot currently held by Julie James.
Matt Gournay is running unopposed for re-election in Position 5.
For more information, click here.
The Red Ledger sent a brief questionnaire to both of the position 4 candidates and their responses are published below.

Anne Smith
What's your background with the school district? My husband, Ryan, and I moved to Lucas in 2011 and have a son and daughter who are in sixth and fifth grades at Sloan Creek Intermediate. Currently, I serve in many volunteer roles within the Lovejoy community. I am honored to serve as board member for the Foundation for Lovejoy Schools and Annual Appeal Chair. I am proud to have led the charge in raising an all-time high of over $185,000 toward the 2016 fall fundraiser. I have worked in various capacities for the Denim and Diamonds Gala and Auction, including serving as kick-off party chair, member of solicitation and sponsorship committees and campus liaison. I am PTA President at Sloan Creek Intermediate in my second year after serving two years as PTA President at Lovejoy Elementary. I also serve as Programs Chair for the Lovejoy Council of PTAs, which assists local PTAs with programs that benefit every child. I am a graduate of the 2014 Leadership Lovejoy class and have served on the Lovejoy Finance Committee and District of Innovation Committee. I am a full-time volunteer and stay-at-home mom who is dedicated to supporting Lovejoy ISD.
Why are you running? I am running for the Lovejoy Board of Trustees because I believe in Lovejoy and want the district to continue to be an exceptional place where all students are inspired to grow and develop to their greatest potential.
What do you hope to accomplish? It is my hope that I will be chosen to serve on the school board so that I can make certain that all Lovejoy students have the opportunity to learn, grow, be their best and ensure they are successful in future endeavors after Lovejoy.

Joel Treanor
What's your background with the school district? Our family moved up to the district in 2012. Our younger son, Garrett, started the 5th grade at Lovejoy Elementary School. Our older son, Jack, started at Lovejoy High School as a freshman.
Why are you running? We interviewed several schools before making the decision to move to Lovejoy ISD. We are extremely happy with our decision. Lovejoy ISD is a winning team, and who doesn't want to be on a winning team? I want to join that team a as board member, and hope to make us a better district.
What do you hope to accomplish?
Champion the efforts of each campus to achieve superior results.

Improve transparency with better communication.

Offer creative solutions for financial stability.