Inside scoop
Junior Class President Lacey Jones has a behind the scenes view of prom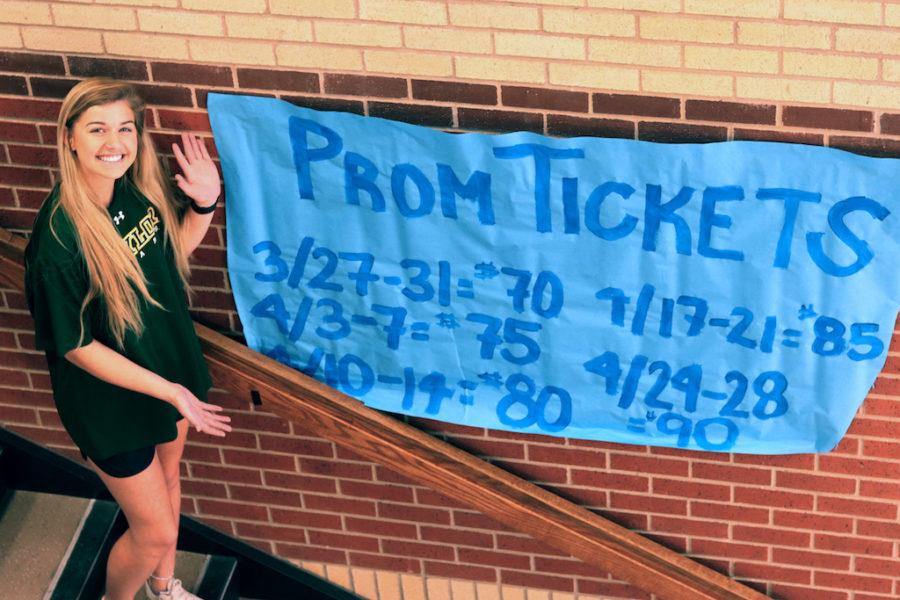 Most students' thoughts on prom include dresses, food, dates, and transportation, but for junior class president Lacey Jones, that's only the beginning.
The Red Ledger: When did you start planning for prom?
Lacey Jones: We started planning the last couple weeks of summer. Our prom committee, the [junior] class council, kind of got together and we started planning.
TRL: When did you decide you wanted to plan prom?
LJ: I ran for president [of the junior class] knowing I would be in charge of prom. It's kind of the one thing I'm in charge of since I'm not in Student Council. It's a really fun opportunity.
TRL: How was the process of planning prom?
LJ: Some parts were easy, some parts were hard. Deciding the venue and the date was really hard because Lovejoy already had a calendar, so we had to work around that. It was also difficult because we got a lot of complaints about where the venue was, but I think everyone's settled down now.
TRL: Did you run into any challenges when planning?
LJ: Money was pretty hard because a lot of the time, from the previous prom, the seniors will pass down the money and give it to us as a backup, but they gave the custodians a steak dinner last year, which is so awesome. But we didn't have that money to go off of, so we started from scratch.
TRL: Did you do any fundraising for prom?
LJ: We did Steel City Pops for a while, which worked out really well, but it was just kind of getting money from different fundraisers and different little things that we've done.
TRL: How did you receive inspiration for prom?
LJ: As a group, we kind of threw out ideas for a while and just kind of settled. It was supposed to be a Yule Ball theme, but that didn't exactly work with the venue because it's more of a country place. [Now] it's a winter theme.
TRL: What is your goal for this year's prom?
LJ: [My goal] is just that everyone likes it and that people leave thinking, "Wow, that was really fun, I had a blast."
TRL: What have you learned through the process of planning prom?
LJ: [I've learned] that it's a lot of responsibility and it's not necessarily about trying to please others, but it's about getting the job done and doing what you think is right and what you think is going to accomplish your overall task.
TRL: Have their been any special or fun experiences you've had while planning for prom?
LJ: I've made a lot of new friends and developed some awesome relationships. Me and Alyssa [Watson], our vice president, we've gotten pretty close. It's really cool to work with her because she's great at what she does, and we get to collaborate on a lot of stuff.
TRL: What would you like to say to the kids coming to prom or thinking of coming to prom?
LJ: I just hope that they have a blast and leave with the same thought, that "prom was awesome" and that they'll come back next year.
About the Writer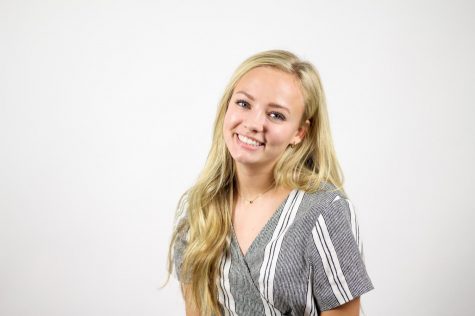 Lulu Butler, Section Editor
Continuing into her fourth year on staff, senior Lulu Butler serves as TRL's Managing and A+E Editor, and she is eager to start another amazing year...