Baseball team hopes to defend playoff spot
Hang on for a minute...we're trying to find some more stories you might like.
With the season winding down to an end, the baseball team (12-13 overall, 6-5 in district) look to win out to secure a playoff spot, starting with Mesquite Poteet (10-14-1 overall, 2-9 in district) away at 4:30 p.m. tonight
"North Forney is tied with us right now and they play Highland Park which will be tough for them," senior Dane Locklear. "If we win out then we will for sure secure a playoff spot. If we sweep Mesquite Poteet and split Royse City then we can still be in fourth."
They beat the Pirates 12-3 in their last contest and head coach Jason Wilson said the team looks to do the same tonight.
"We received good starting pitching from Mason Marsh," Wilson. "We were able to capitalize on Poteet walking a bunch of our hitters early."
While the Leopards had a successful game with no errors, senior Will Nopper said the team still has room for improvement.
"We could've been more efficient on the mound," Nopper said. "With all the strikes, but for the most part we played pretty well. It was a pretty solid game all around, especially on defense."
The baseball team looks to take advantage of Mesquite Poteet, who had 6 errors in their previous matchup.
"We just need to throw strikes" Wilson said. "We also need eliminate walks, play clean defense and put consistent swings on the ball that put it in play. If we do those things, we will have an opportunity to beat Poteet and any team we play."
The Leopards look to win out as they are currently battling with North Forney for the remaining playoff spot.
"There's a little bit of pressure, but we're playing with a chip on our shoulder" Locklear said. "We're playing like we've got nothing to lose and going all out."
With playoffs just around the corner the team looks at what needs to be sharpened.
"We've gone through some slumps," Nopper said. "Some struggle with the approach to the plate, but we've done a pretty solid job of making adjustments. Just need to sharpen up offensively."
They also look to stay consistent at they've been excelling at.
"We have been getting really good starting pitching," Wilson said. "We have been playing good defense, that has given us chances to most of our games. In the end we control our own destiny."

About the Writer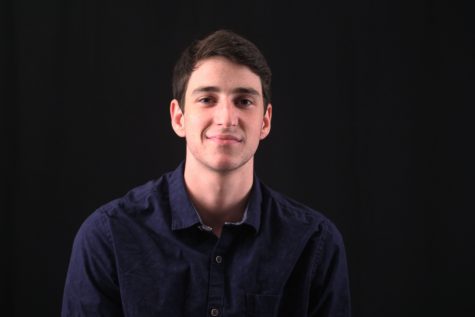 Matthew Fisher, Staff Reporter
Matthew Fisher is a senior and plays point guard for the basketball team. He listens to classic rock and has a proud vinyl collection of over 55 records....