Blast from the past
Students qualify for National History Bee to be held in Washington D.C.
Can you name the barbarians who fought Julius Caesar in what is now France? You know, the ones who were crushed at the Battle of Mount Olympus by Gnaeus Manlius Vulso, who allied with Pergamum to subdue them for aiding Antiochus III of the Seleucids? You know, those barbarians?
These are the types of questions that one must be able to answer off the top of their head to qualify for the National History Bee, like junior Zach Brown and senior Noah Corbitt did. Brown and Corbitt will travel to Washington, D.C. and compete from April 20-23. This will be Corbitt's second year going to the National Bee, and Brown's first year.
"History Bowl covers all areas of history, from the beginning of time to across the world," quiz bowl coach Jason Taylor said. "It includes the history of music, the history of literature, and it's almost like a regular trivia or quiz bowl type thing."
Some students might find this a daunting task, but not for Brown.
"It's really exciting, you know?" Brown said. "I've learned so much about history, and I'm really excited to go use that knowledge."
About the Writer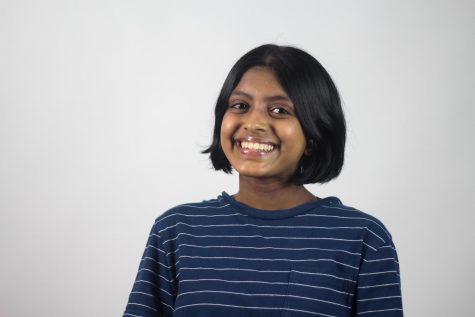 Shivani Radhakrishnan, LNN Executive Producer
Senior Shivani Radhakrishnan has often been described as a bouncing ball of energy. She can at any time be found with her nose in a book or with earbuds...