Baseball continues chase for playoffs
Hang on for a minute...we're trying to find some more stories you might like.
The baseball team (10-13 overall, 4-5 in district) looks to secure a position for the playoffs as they face the North Forney Falcons (8-13-1, 5-4) at home tonight at 7:30 p.m.
"We really control our destiny," senior Brandon Merrill said. "So winning a big home district game helps us gain some momentum going into the last two weeks of district play."
The Leopards fell short to the Falcons 2-1 Tuesday, but found some key elements in their play to emphasize.
"[Tuesday] defensively we were on," freshman Cameron Pool said. "Pitching was good. Mason Marsh controlled the game on the pitching mound and was able to keep us in a close game."
With only three hits the entire game, North Forney found a way to win by taking advantage on Lovejoy's three errors.
"Our approach to hitting was not where it should've been," senior Reed Fraser said. "I think in a way we need to be a little more confident at the plate. Other than that we have the tools we just have to use them."
After their first glance, Merrill said the team found some weak spots in North Forney that they plan to capitalize on tonight.
"The scouting report shows that their pitching on Friday won't be impressive," Merrill said. "We can hopefully make our adjustments and put up a better offensive game [tonight]. Their offense isn't good, so we should hopefully be able to take care of them."
Getting closer to playoffs the baseball team looks to tune up on certain things.
"We need to play better offensively," Pool said. "We could've won every single game if we would have played good offensively. Our defense and pitching is fine, we just got to hit good and we'll win."
Trailing North Forney by one game after their recent loss, the Leopards look to win out the rest of district in hopes of gaining the third spot for playoffs.Highland Park and Forney are the only teams that have secured a playoff berth.
"We played Forney who is a very good team and high ranked in state," Fraser said. "We played them very close and probably should've won those games too. I think we know what we need to do and I think we know what we need to do to get the job done. We just have to put all the things together and be ready for playoffs."

About the Writer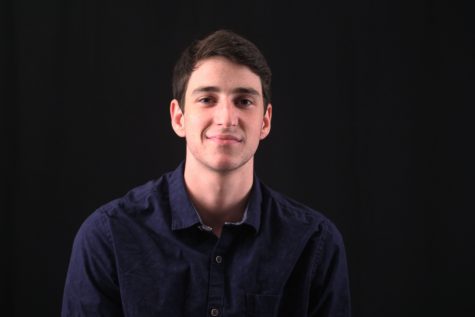 Matthew Fisher, Staff Reporter
Matthew Fisher is a senior and plays point guard for the basketball team. He listens to classic rock and has a proud vinyl collection of over 55 records....