Four tennis players advance to regional tournament
Four tennis players have advanced to compete in the regional tournament. Juniors Samantha Hayward, Daniela Benigno, Jack Bennett, and Chris Sun all will represent the school in Allen on April 17 for regionals.
The school hosted the district tournament on April 4-5.
"It was really nice hosting [the district tournament] because you know how the courts play and it's just more comfortable than playing on an opponent's home turf," Hayward said. "When you play away from home it comes with unwanted stress about a lot of things."
Overall the tennis program placed second at district, and all but two doubles teams reached semifinals, according to Bennett.
"We had two district finalists and one third place," Bennett said. "We played very well and competed at a high level against Highland Park. Personally I'm just fired up to go do some damage in regionals."
As the team looks forward to the regional tournament, a couple of players hope to take advantage of prior experience at that level.
"From the past tournament I've learned that I have to put my best effort in every match at regionals and not to expect anything," Benigno said. "All of our opponents are going to be good, so each match we will have to treat as if it were the finals. If we play strategically it would give us a good shot."
Sun said the regional qualifiers are confident in themselves and their teammates.
"I expect Jack Bennett and I to do the best we can, definitely looking to state," Sun said. "We have to stick to our style of play and rhythm as we will face two solid doubles teams that we believe we can beat as long as we play together. I also have full confidence that Daniela and Samantha can make it to state. They have been playing consistently well. If they keep it up, I have no doubts they can get far."
About the Writer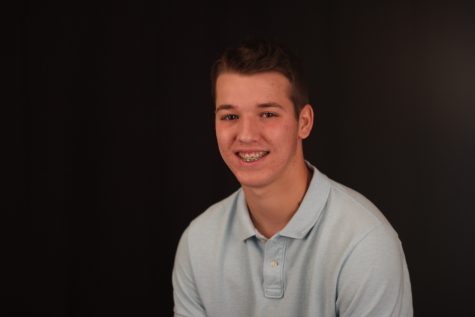 Grant Doig, Staff Reporter
Grant Doig is a senior who spends most of his time in the classroom or on the baseball diamond. He enjoys all sports especially baseball, basketball, and...