Column: Saving a life, gaining a friend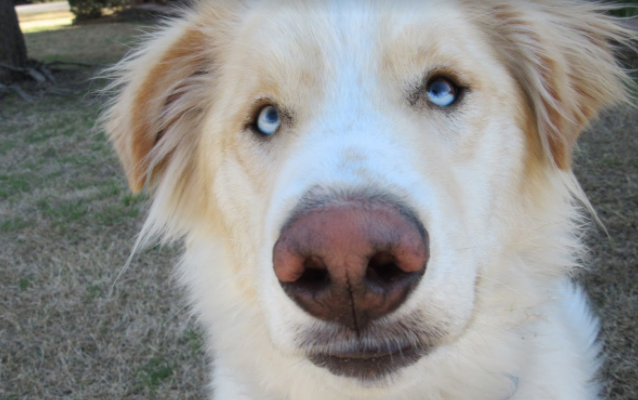 Dogs are the best thing in the entire world. They are soft and cuddly, they love to play, and they make the best companion for mankind. However, many dogs never get the chance to be in a loving home, and instead spend their life in a concrete cage at an animal shelter, on the streets, or in abusive situations. That's why adopting animals from shelters is always the superior option compared to breeders and puppy mills.
During my lifetime, I have had four dogs. A cocker spaniel named Levi, a Shih Tzu named Tikki, a Lab mix named Lily, and a Husky mix named Finn. We got Levi when I was an infant from a breeder in Missouri, Tikki from my aunt when I was around 6 or 7 years old, Lily from Moka's Dog rescue when I was in the fifth grade, and Finn this past September from Operation Kindness. Needless to say, I have grown up in a household filled with canines.
In seventh grade, the school encouraged everyone to go on a service learning project. So of course, I chose to go on the trip to Operation Kindness animal rescue in Carrollton. Before this, I had never been inside of a shelter. I had always seen the ASPCA commercials where they show beaten animals locked up while "Angel" by the Sarah McLachlan plays in the background, but not one in real life.
When we arrived at the shelter I was amazed by the facilities that they had there. You could tell that the workers there truly cared and loved the animals they were caring for whether it was a 13-year-old cat named Cuddles or a 127-pound Great Dane named Maximus.
While we were there we learned that many people surrender their animals to Operation Kindness if they could no longer care for them, or they came from other shelters around the area where they had no luck with adoption. Although Operation Kindness is an amazing no-kill shelter, it is not a home.
I have seen the changes in personalities of adopted dogs firsthand. When we first met Lily, she was scared of every single thing. Whether it was humans, leashes, water; you name it, she was afraid of it. When my mother pointed her out and took her out of the enclosure for the first time, she hunkered down into my mom's lap and curled up into a tiny ball because she was so afraid. When we got her on a leash, she started crying and would army crawl because she was so terrified from her past.
If you see her today, she is a completely different dog. She is so full of energy, she loves going on walks, being around people and other dogs, and most of all playing with sticks and tennis balls. Over time, we saw her change, come out of her shell, and become aware that she doesn't have to be afraid anymore because she is loved.
Adopting from a shelter is also less expensive. When you adopt from a breeder, often you will pay hundreds to thousands of dollars for a specific breed. At shelters, there is a set price for all animals. When we adopted Finn, we payed $185. Later, I researched the average cost of husky-golden retriever mixes, and came to find that the average cost is around $600. Also, when people adopt from breeders, they may not realize that their dog may be coming from a puppy mill where conditions are unbearable and dogs often catch diseases, yet they still pay thousands of dollars for animal.
All in all, adopting animals from shelters is simply the right thing to do. You save a life; you adopt a best friend. How can it get any better than that?
About the Contributor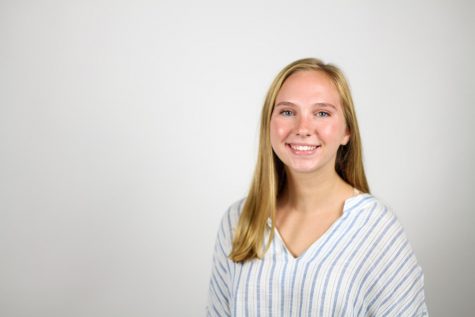 Madeline Sanders, Editor-In-Chief
On her fourth and final year as a member of The Red Ledger, senior Madeline Sanders is thrilled to have her second go-around as Editor-In-Chief with the...