Boys soccer to battle rival Prosper in playoffs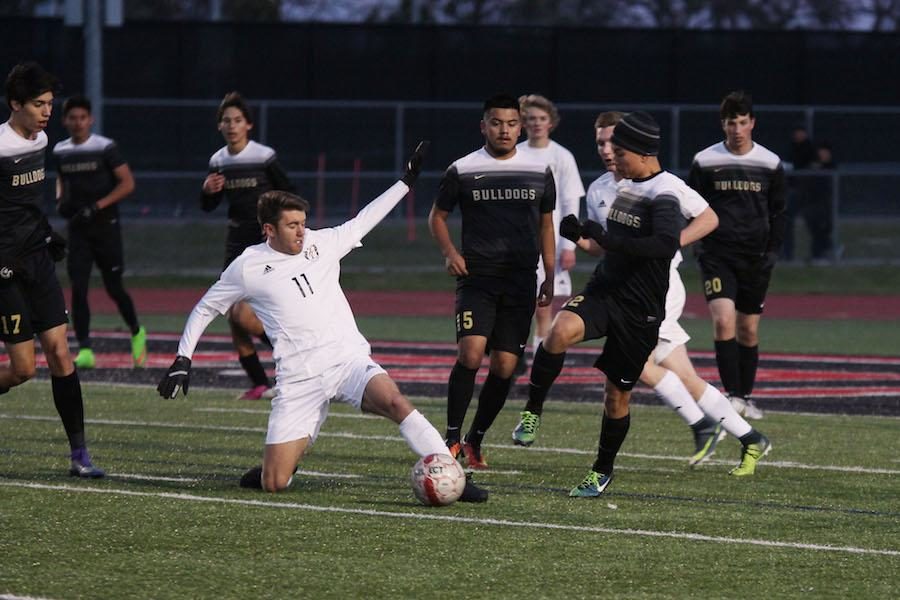 The boy's soccer team (13-4-5, 11-2-1) will face rival Prosper (19-3) tonight at 7:15 p.m. at Prestonwood Christian Academy in the second round of playoffs after defeating Sulphur Springs by a score of 5-2 last week.
"To prepare for Prosper we've just been staying focused all through the week and have shown up to learn and get better at practice everyday so that we can be ready for Friday night," junior Bretton Laboret said.
Prosper is currently on a 10-win streak heading into tonight's match after securing a first round win against Frisco Centennial 2-1. The winner of the matchup against Prosper and Lovejoy will either play Mount Pleasant or Creekview in the next round.
"We used the wide channels against Sulphur Springs really well and our finishing was clinical," assistant coach Ian Keeble said. "We played really well all around the field, but our finishing really killed the game before halftime."
In the bi-district round, the Leopards handled Sulphur Springs with ease. Goals were scored by freshman Michael Branch, junior Bretton Laboret, sophomore Benji Merrick, and senior Cal Cranfill.
Keeble said tonight's match will be the biggest game in the program's past three years and should prove to be very physical considering the rivalry.
"Last week we scouted the Prosper game against Centennial and tried to track down their key players," sophomore Christian Kwon said. "We also prepared for the different formations they play in and their style of play."
About the Writer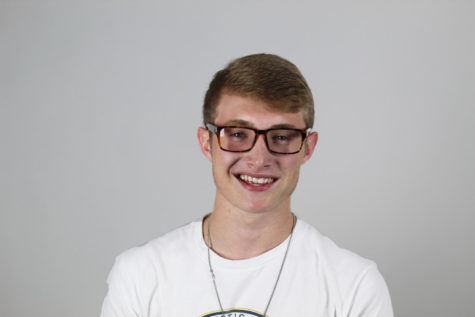 Joe Vastano, Staff Writer
Joe Vastano is your average Joe. He is a senior who really likes sports, fishing, and running. Texas A&M is his favorite college, so he cheers for...