Bowling to compete at state tournament this weekend
Hang on for a minute...we're trying to find some more stories you might like.
After advancing in the regional tournament, the girls' bowling team looks to carry its recent success into the upcoming state tournament on Sunday, March 26, in Fort Worth.
Although the regional tournament was very competitive, the team responded to the challenge, earning third place in the tournament.
"Some of the competition was really difficult, but we qualified for the state tournament along with Allen and Plano Senior," junior Katherine Carter said.
The team also had to persevere through fatigue throughout the course of the tournament.
"The hardest part of regionals was definitely just the sheer amount of games we had to bowl," Carter said. "We were at the bowling alley from 8 a.m. to noon, so some of our middle games suffered because we were tired. Fortunately we were able to re-energize by the last match and bowled our best game of the day."
Senior Kathleen Kelly said overcoming fatigue was a key factor in advancing in the tournament.
"Our team's mood was down and we were all a little off in our game," Kelly said. "I think we came back mentally though because at the last game we were all rambunctious and loud when cheering."
In spite of the difficult challenges the team had to face, Kelly is optimistic that they will serve as learning experiences for the state tournament.
"I think we could have done better at regionals, but I'm also glad we weren't perfect because now we can learn from what mistakes we had for state," Kelly said.
Carter also feels that the regional tournament will give the bowlers a better idea of how to prepare for state.
"Because we got third at regionals, I think we will have to practice extra hard the next few weeks," Carter said. "Each region in the state will be bringing three teams, so it's important that we are able to establish early on in the competition that we deserve to be there, even though we were the last team from our region to qualify."
Carter also stressed the importance of maintaining their positive approach to the tournament.
"The most important thing at state is to have fun, even though that sounds very stereotypical," Carter said. "Bowling is a game, after all, so we can't allow ourselves to get discouraged by the results even if we don't bowl as well as we hope."
Kelly sees the tournament as an opportunity to leave a lasting legacy for the bowling program.
"My goal is to go as far as possible and further than the Lovejoy bowling team has ever been in achievement," Kelly said.
While the team certainly hopes to win, Carter said the bowlers will relish the experience regardless of the outcome.
"Of course it's always possible to win, but it would be really surprising if we won first place," Carter said. "I think we would all just be happy to finish strong and have a good time bowling, and our placement in the competition is just a nice thing to be able to say we did."
About the Writer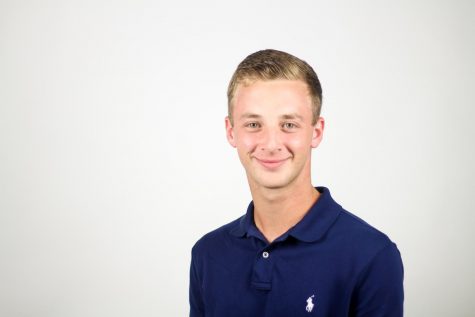 Benjamin Nopper, Section Editor
After joining staff and becoming an editor his sophomore year, Benjamin Nopper is enthusiastic to spend his senior year in the newsroom he considers...