Boys soccer clinch district championship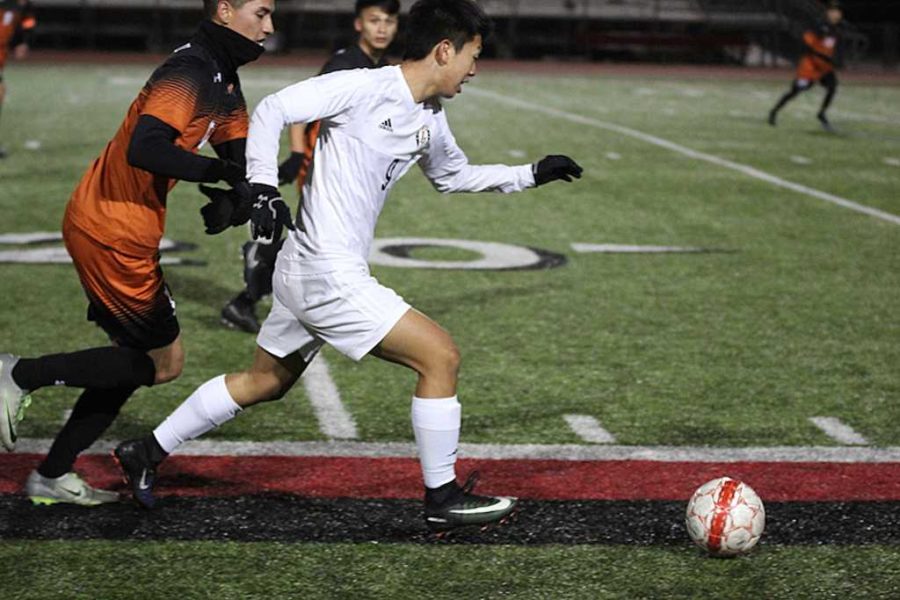 After a 2-1 victory over Mesquite Poteet (11-5-3, 8-4-1), the boy's soccer team (12-4-3, 11-2-1) has achieved their goal from the start of the season, winning a district championship.
"Knowing that we won district feels really good," junior Bretton Laboret said. "All the hard work we put in preseason and during district payed off and it feels really great."
Now that the Leopards have the district title under their belt, they will start preparing for playoffs with their last district game against a struggling Royse City team (6-9-2, 4-8-1) on Monday.
"As the season has gone on, we have built up our chemistry more and improved our basic technique in finishing our chances," sophomore Jackson Diamond said.
After losing three straight in the beginning of the season, the Leopards have surely turned things completely around as they went on a five-game win streak to open up district and top it off by winning the title. They find themselves going into the playoffs as a number one seed meaning they will get the easiest matchup available in the opposing district for the first round.
"To prepare for playoffs all we need to do is stay focused and keep our momentum and make sure we take care of Royse City before we get to the first round of playoffs," Laboret said.
In additional preparation, the team has brought up a handful of players, sophomores Caleb Toomey, Haydn Spooner, Max Pabin, along with junior Matthew Wilson, from junior varsity to help varsity in team practices.
"I'm helping them prepare by practicing with them every day after JV practice," Spooner said. "With us as a few extra bodies at practice we can do 11 vs. 11 full scrimmages which allow the starters to go against another team and practice key plays and what not."
About the Writer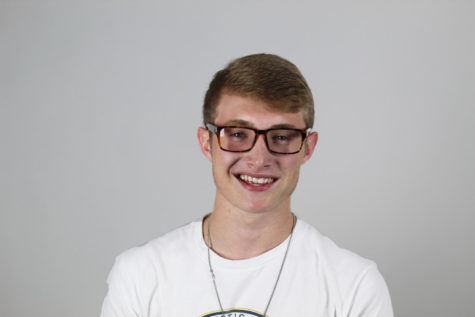 Joe Vastano, Staff Writer
Joe Vastano is your average Joe. He is a senior who really likes sports, fishing, and running. Texas A&M is his favorite college, so he cheers for...