Outdoor Adventure class teaches through hands-on experience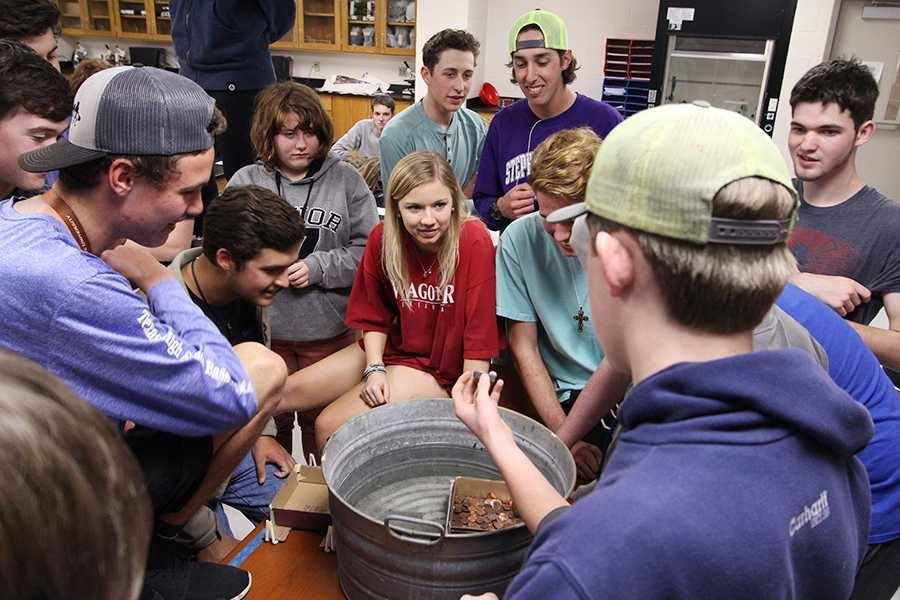 It's seventh period and Room E207 is empty, yet class is in session.
The outdoor adventures class covers subjects from fly fishing and archery to hunting and survival skills. This program was recently re-established by forensic science teacher Mike Eaton after its years of absence.
"It's the first year coming back again, so we're really excited to get the students excited about the outdoors and these certifications they're able to get," Eaton said.
The course offers instructional guidance, just like many other classes, yet is highly interactive and outdoor-based.
"Our class does predominantly hands-on [work]," Eaton said. "That's what makes it kind of unique."
Senior Hank Harrison says the environment of the course is much more relaxed, and sometimes students will go to the football field or a nearby pond to work on their skills.
"When we did our fishing unit, we would go outside on the football field and we'd actually practice casting and stuff like that and help out with other people that weren't as experienced with that stuff," Harrison said.
Harrison said he's already used much of his outdoor knowledge to further his education and the education of others in the class.
"Me and my brother have been teaching a lot of [the fishing material], and same thing with archery and with boater's and hunter's education," Harrison said. "Me and my brother, that's how we grew up, so it was good to go over that stuff again."
Others in the class have enjoyed the variety of subjects taught and the outdoor setting.
"[My favorite topic we learned about was] probably the archery portion of it because we got to shoot bow and arrows and we were actually doing stuff out of the classroom," junior Lindsey Ferrell said.
Eaton said a large part of the class is geared toward helping students in the future and showing them how to apply what they've learned outside of school.
"How many times will one of our students in their future lives be outside and have to draw upon the skill or know how to read a trail or find their way out in the wilderness?" Eaton said. "Maybe they'll become a fisherman and teach their kids how to fish and how to conserve the resources."
Eaton said he hopes the students will be able to enjoy the class environment and use the valuable information they've acquired.
"The goal is to have these kids really enjoy this first year and grow the program and get more kids involved and have that active lifelong habit of being in the outdoors," Eaton said. "Any one of the topics that they take to and enjoy and maybe teach their kids one day, it's a success for them."
About the Writer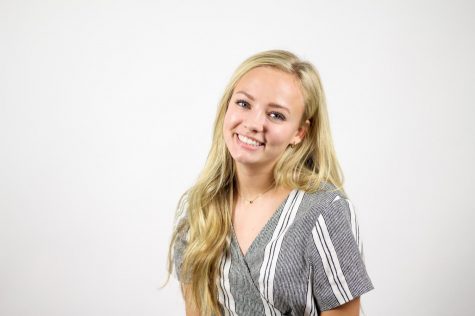 Lulu Butler, Section Editor
Continuing into her fourth year on staff, senior Lulu Butler serves as TRL's Managing and A+E Editor, and she is eager to start another amazing year...