Budding friendships, enriching lives
Spanish Club volunteers with kids living in Mckinney's Redbud Apartments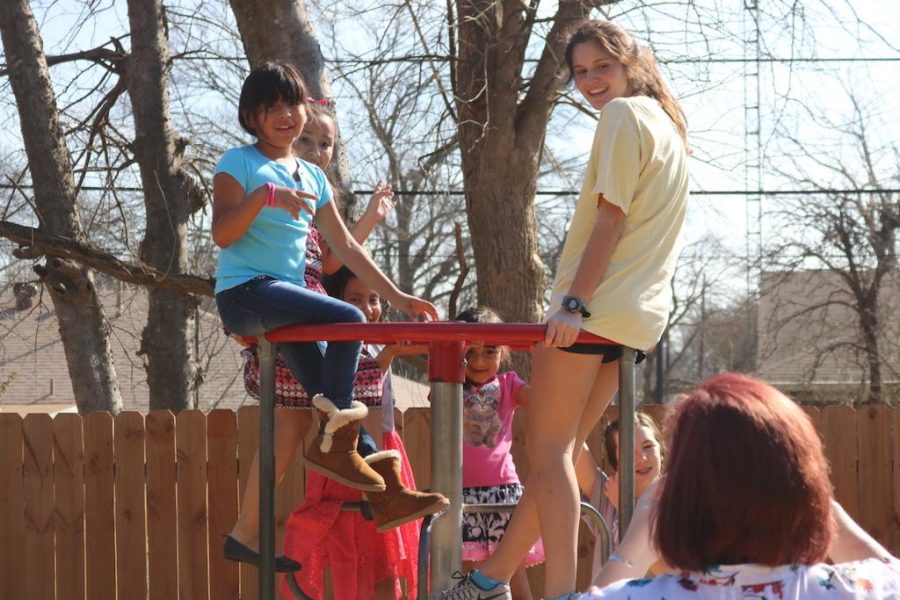 Oak trees and hedges frame a gray-sided apartment building, and kids play outside with high schoolers in the complex's grassy courtyard.
Redbud Apartments houses many Spanish-speaking children who are a part of an after-school program that needed volunteers, and the Spanish Club, upon hearing of the opportunity to utilize their Spanish skills for the benefit of others, was eager to help.
"The purpose of Spanish club is to use our Spanish for good in the community," Spanish Club sponsor and teacher Seth Sartain said. "We're always on the look-out for opportunities to do so, so when the idea of volunteering at Redbud came up, our club president, Sophie Herran, reached out to the staff there."
Through a prior connection, Herran was able to discuss the possibility of the club going to the apartments.
"I got in contact with Mrs. Pfaff and talked about possibly doing things for the kids at Redbud during the holidays," Herran said. "Eventually, it turned into a more consistent, long-term thing."
Various members of the Spanish Club go whenever possible throughout the week to aid the kids in variety of ways.
"We usually try to have fun with the kids and keep them entertained," junior Emma Overholt said. "We usually bring a craft, book, game or something else to do with the kids. Sometimes we go to the park too and play there too."
Although the apartment complex is located nearby in McKinney, there are some vast differences present.
"I think going into it I didn't realize how fortunate we are," Herran said. "Some little things the kids would say would make me think that these kids shouldn't have to worry about those things when they're 6 years old."
The contrast between the lives of the kids and those of the members of the Spanish Club, while stark, has proven to be irrelevant in their ability to connect with each other.
"The kids are really relatable and the differences between us aren't as big of a deal as most people would think," Overholt said.
Although the initial intent was simply for the club to aid the children, Sartain has seen evidence that the relationship has been mutually beneficial.
"We hoped to make a positive impact on the kids, which certainly we are doing," Sartain said. "The coolest part for me has been to see the impact on our kids. There's a reason why we 'work for justice through community service.' Apart from the benefits to those we're helping, it also enriches our lives."
About the Contributor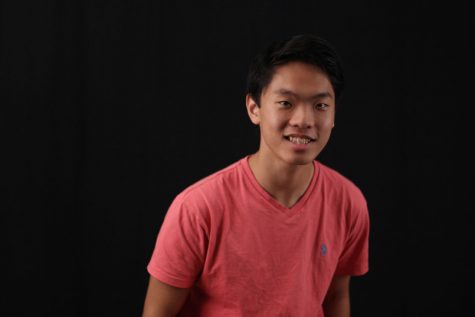 Caleb Kwon, Staff Reporter
Caleb Kwon is in his final year at Lovejoy High School and his first year on The Red Ledger staff. After high school, he doesn't know where he wants...