Boys basketball reflects on successful season despite early playoff exit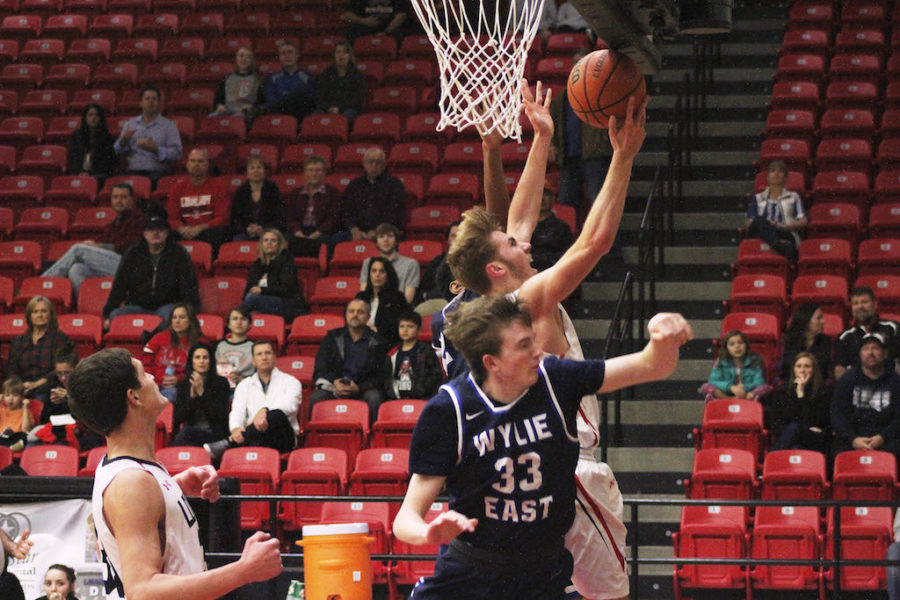 As last year's team struggled to stay healthy, this year's senior-laden boys basketball team (14-13) made positive strides, finishing with a loss against the district 16-5A champion Mount Pleasant (27-6) in the first round of playoffs last Tuesday.
"The thing that sticks out the most is the health of the team from last year," head coach Kyle Herrema said. "This allowed for a much more consistent lineup each night."
The Leopards had a winning record this year behind a team consisting of nine seniors, one junior, and two sophomores, with each player contributing to the team's success. In the first year of the new district alignment, the team finished fourth in district 15-5A.
"It's always exciting to move into a completely new district," Herrema said. "It's fun to scout new teams and personnel, it also means the other teams do not know you either."
The team has also made important steps to build for the future. The JV team went 10-3 on the year and has pieces that will be able to fill in the gaps left by the graduating class.
"We have three returning players from the varsity in Kyle Olsen, Luke Ledebur, and Jack Supan," Herrema said. "We expect these guys to set the tone in terms of work ethic and leadership. The JV had an outstanding year and we feel there are players who can really contribute next year. We are excited about the offseason to see who separates themselves."
With no current seniors planning on playing at the next level, their basketball careers have come to a close but not without many fond memories.
"My favorite memory is easily getting to play with my brother Luke this season," Ledebur said. "Definitely something I won't ever forget."
"I loved playing with every single person that was apart of the program; we really loved each other on and off the court," senior Garrett McManaman said. "A true brotherhood."
"I loved when we were at team camp and everyone was just hanging out together and watching Game of Thrones," senior Abhinav Devalla said. "It's just a fun group of guys to be around."
The team traveled to Emory to face the Mount Pleasant Tigers. Falling behind 16-9 after the first quarter, the game almost looked out of reach. However, a strong second quarter, led by the scoring of senior Braden Ledebur, helped the team gain the halftime lead 28-26.
"I thought we started a little slow, probably due to our lack of playoff experience, nerves, and the crazy atmosphere," Ledebur said. "However, once we settled down I thought we played well. Taking a lead into half was definitely a good thing for us."
After halftime the team extended its lead to 40-36 at the end of the third quarter. However, the Tigers came storming back in the fourth quarter and ultimately won the game 54-50. Sophomore Kyle Olsen finished with 18 points, Ledebur also with 18, and seniors Anthony Vogel and Jackson Carswell contributed 7 each.
"At first we were taking care of the ball really well, but near the end we stopped doing that and they caught back up," Olsen said. "We were just making careless turnovers which seemed to lead to them getting easy points, especially in the fourth quarter."
About the Writer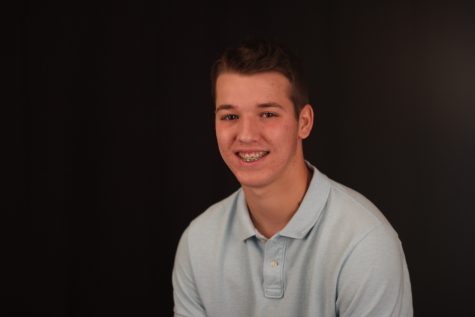 Grant Doig, Staff Reporter
Grant Doig is a senior who spends most of his time in the classroom or on the baseball diamond. He enjoys all sports especially baseball, basketball, and...