Java and Jazz concert set for Friday night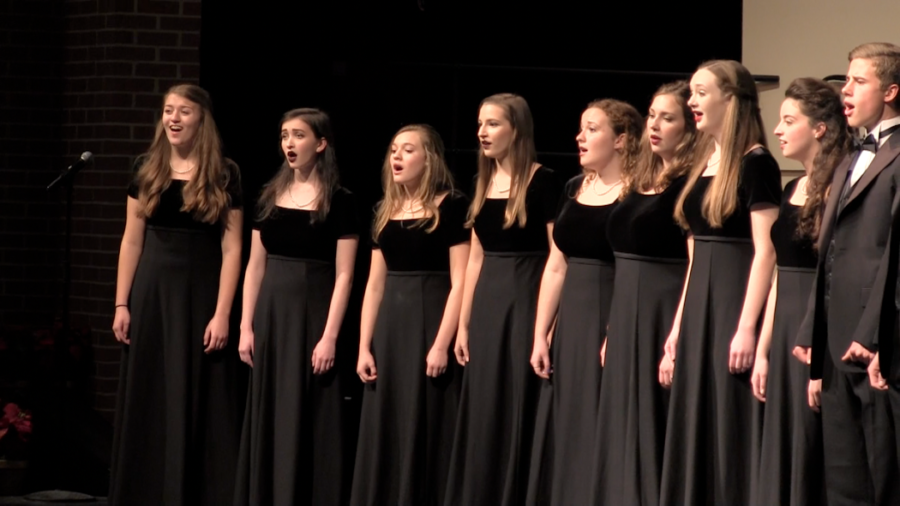 If the songs "In the Mood" or "Orange-Colored Sky" fits one's musical rhythm, then the Java & Jazz concert is a must-see event.
"This is the first time that a capella and the jazz band have had a performance together, and I think it will be really cool to see everyone's reactions," sophomore Hallie Steadman said.
On Friday, Feb. 17, the jazz band and the a capella choir will be performing at 7 p.m. in the high school cafeteria.
"I am really looking forward to the concert on Friday considering the fact that we have been working on these songs very hard for the past month," senior Reed Fraser said.
Throughout January during fifth period, the a capella Choir has been working on perfecting songs.
"This event gives a capella an opportunity to study the vocal jazz genre," choir directory Cathy Koziatek said. "It's an important style of music out of which contemporary a cappella singing has grown."
Since the second week of December, the jazz band has been practicing their songs during seventh period.
"This concert lets us work on some of the classic pieces and styles of the earlier days of jazz music," band director Paul Heuer said. "Because of the addition of our vocal department to this concert, we also get to experience working with vocalists and playing tunes that we would not normally be able to play without a singer."
Throughout the evening, the a capella choir will sing three songs by themselves, and then they'll perform two songs with the accompaniment of the jazz band. All the songs that will be performed are jazz-styled songs along with swing tunes.
"It will be an amazing experience to perform with the jazz band and get into a type of music that a lot of people aren't as fond of nowadays," Fraser said. "Any time singers get the chance to perform with other instrumentalists, there is always something to learn about or get better from, and it's a great opportunity for everybody."
This event will also feature coffee, dancing, and desserts. Admission is free so that students and families may enjoy tunes from the 1940s big band era and beyond.
"This isn't an average sit down and listen to a few songs type of concert," Steadman said. "We really want to engage the audience and create a fun-loving atmosphere that we hope people will enjoy to be in."
About the Contributors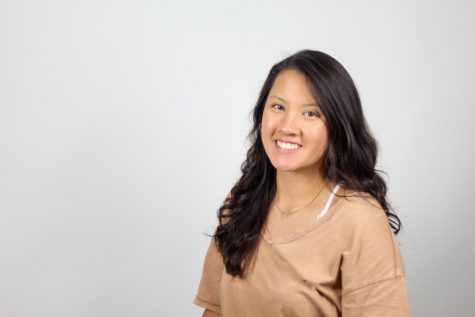 Grace Nguyen, Section Editor
Fueled daily by three iced vanilla coffees, standing at 5'2", Grace Nguyen will walk into the E103 door with no problem. Grace is entering senior year,...