Choir department to host UIL solo and ensemble contest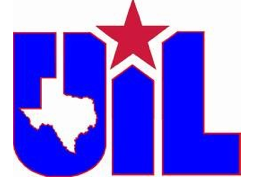 Five hundred voices will be ringing through the halls Saturday as choir prepares to host the UIL solo and ensemble contest from 8 a.m. to 4:30 p.m. Choir departments from 15 schools in the region will be competing on campus this weekend.
The singers will be performing selections from their prescribed lists of songs.
"The requirements for students depend on the pieces they performed last year and which choir they are in currently," choir director Cathy Koziatek said.
The students will come in before a judge, perform at their scheduled times, and will later be ranked. Students are also sorted into classes based upon difficulty for this contest. Students receiving the top ranking in the most difficult class will advance to the state competition in May.
Participants are expected to learn the solos themselves. However, if a student has a private voice lesson teacher, their voice teacher can help them prepare and be equipped to perform.
"The contest's purpose is to take students and put them in a group so that they have to apply their knowledge of music to teach students individuality and leadership," varsity treble member Katie Bardwell said.