Bringing 'joy, tears, and laughter' to the lives of ill children
Local family serves with non-profit organization, Kidd's Kids, benefiting children with life-altering conditions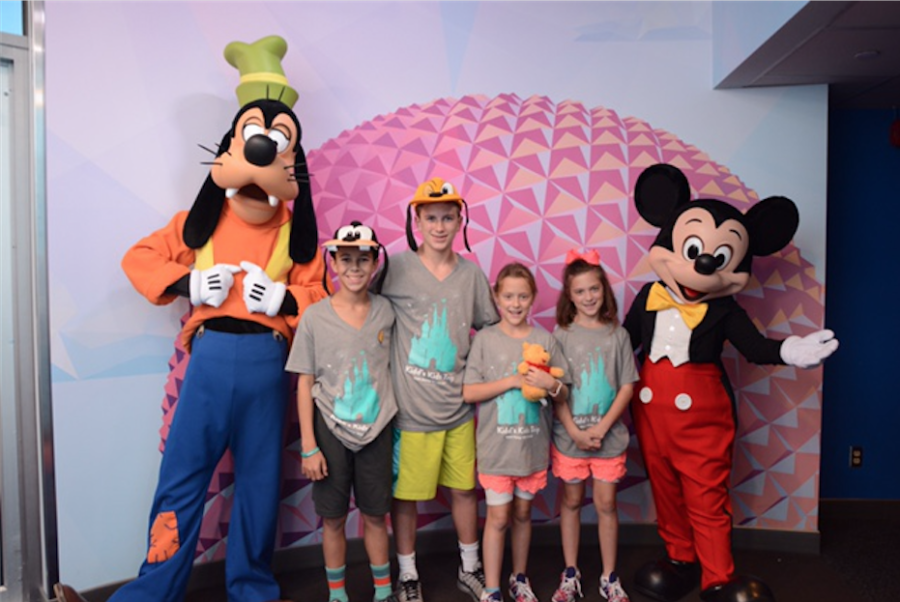 When a child thinks of taking a trip to "the happiest place on earth," images of rockin' rollercoasters, towering castles, and proper princesses often appear. For seventh-grader Griffin Peay, and third grade twins Gabrielle and Grace Peay, Disney World has a different meaning.
Since 1991, the Kidd's Kids foundation has strived to make a difference in the lives of the children, and now teens, with life-altering conditions. Since 2013, the Peay family has volunteered for the foundation to lend a helping hand and touch the hearts of kids.
The connection between the organization and the Peays traces back to 1995, and a radio show featuring Kidd Kraddick, the founder of Kidd's Kids. It was from listening to the the radio show that current board member and attorney for the foundation, Mike Peay, first learned about the cause. In 2001, Mike began to work for Kraddick. However, in 2013 after Kraddick's unexpected death, the Peays were presented with an opportunity to become more deeply involved.
In 2015, Mike was nominated and elected as a board member for the foundation, where he began his three-year term.
"The more I got involved, the more I learned what the organization does," Mike said. "It is more than just providing kids with life-altering conditions a trip to Disney World in November. There is so much more it does through the year."
In 2013, Mike, his wife Aimee, and their kids traveled to Disney for the first time with the foundation to volunteer, and lend a hand.
"We help with the event," Aimee Peay said. "My kids volunteer, and then we meet the families, and get to participate with them, but we also serve in some sort of capacity while we're there."
In addition to volunteering and helping out while they are there, the Peays bond with the kids and make friendships, despite the physical differences between them.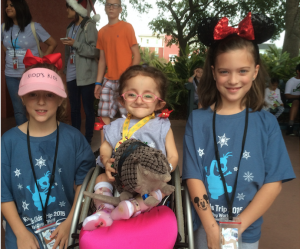 "[My kids] communicate, they make friends with the kids and the families, and then they just walk away going with a sense of gratitude for what they have, and how easy life is for them," Aimee said. "Just being able to put things into perspective that somebody always has it harder than them, and that my kids take for granted just being able to run, play, do gymnastics, do sports, and the fact that we don't have that financial burden of just healthcare constantly weighing on us, it is really really put into perspective."
By going on the trips, the Peay kids have learned the importance of appreciation.
"My favorite part about the trip is seeing the kids smile and forget their problems and have fun," seventh-grader Griffin Peay said. "I have learned how lucky I am to have my health and that no one in my family has health problems. Life can be very difficult when you have a sick family member."
The Peays don't just help out for one weekend in November at Disney– they lend a hand year-round whether it's buying tables at a Kidd's Kids fundraiser and bringing families from the area, or helping out with concerts put on by the organization. For Mike, his job as a board member and lawyer all comes down to dollars and cents. But with that, he and his family are able to reach out to more children, teens, and their families in need of a smile.
"There are clearly more than one satisfying/fulfilling thing about being blessed with the opportunity to serve as a Board member of Kidd's Kids, but if I had to limit it to one thing, it would be the joy, tears and laughter I get to see on the face of kids who get the opportunity to go on the annual Disney World trip," Mike said.
Although board members have a limited amount of time they are able to serve officially for the foundation, Mike hopes that he and his family can continue to help out for the cause for as long as time permits.
"In those four days at Disney, these kids don't think they have any life-altering conditions and it is a time where they can be just like any other kid their age who does not have a similar condition," Mike said. "It truly warms my heart."
About the Contributor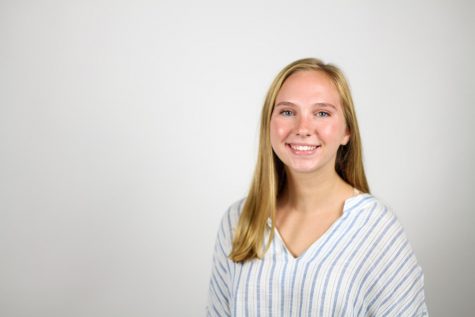 Madeline Sanders, Editor-In-Chief
On her fourth and final year as a member of The Red Ledger, senior Madeline Sanders is thrilled to have her second go-around as Editor-In-Chief with the...