Athlete donates hair to support 'Pink Hearts Ponytail Club'
'A year and a half of questions and sometimes jokes were worth helping a child in need'
For 582 days, seventh-grader Maddox Pederson committed to changing his physical appearance to help a cause bigger than himself.
"We were proud of him for doing something for other people, but were definitely not surprised since he has always had a heart for others," mother Marcy Pederson said.
Starting in May of 2015, Maddox grew out his hair for the Pink Hearts Ponytail Club, a foundation that provides free wigs for children with cancer, after a friend donated their hair previously. Although Maddox said the process made him unique, others weren't always understanding upon first seeing him.
"A lot of people didn't realize I was a boy," Maddox said. "[People] wanted me to cut it, and when I told them it was for a cause they were more understanding."
Maddox's sister, senior Sydney Pederson, said she knew the comments didn't affect Maddox because of his "really good heart" toward the cause.
"It definitely hurt just to see people saying, 'Oh, is that your little sister?' because I knew, obviously, he's not my sister," Sydney said. "It was sad to see people kind of like 'Oh why is your hair so long?' 'Why don't you cut your hair?' But he knew it was for a good cause."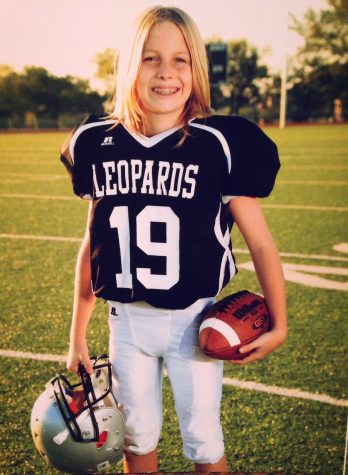 Maddox said he had "set a goal and wanted to achieve it," even when he was criticized for his looks. Maddox's parents said that when they asked Maddox if he wanted to keep growing out his long hair, he always said yes.
"We know that, as teenagers, it would have been hard to keep going when society might not have looked at [him] in a positive light," Marcy said. "We are proud of him for continuing to meet his goal. He knows that a year and a half of questions and sometimes jokes were worth helping a child in need. He knew that he had something someone else would appreciate and be thankful to receive."
On Dec. 29, Maddox's hair was between nine and 10 inches and was long enough to donate. Maddox said his new appearance shocked him.
"When I first saw myself in the mirror, I almost didn't recognize myself," Maddox said. "I had seen my myself one way, and now I look completely different."
Maddox said he would definitely donate hair again, as well as recommend donating hair to others. However, he said it was hard to part with his locks after having had them for almost two years.
"It made me learn more about [cancer] and how people need [hair] more than me," Maddox said. "It made me not really care what other people think. [I would do this again] because it helps people who need the wigs, and it's a good thing to do."
About the Writer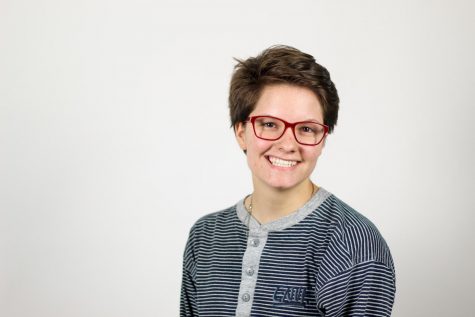 Kelsey Carroll, Section Editor
Senior Kelsey Carroll has never owned a dog or a cat, but she's the proud caretaker of two mini cacti living their life on her windowsill, and she thinks...