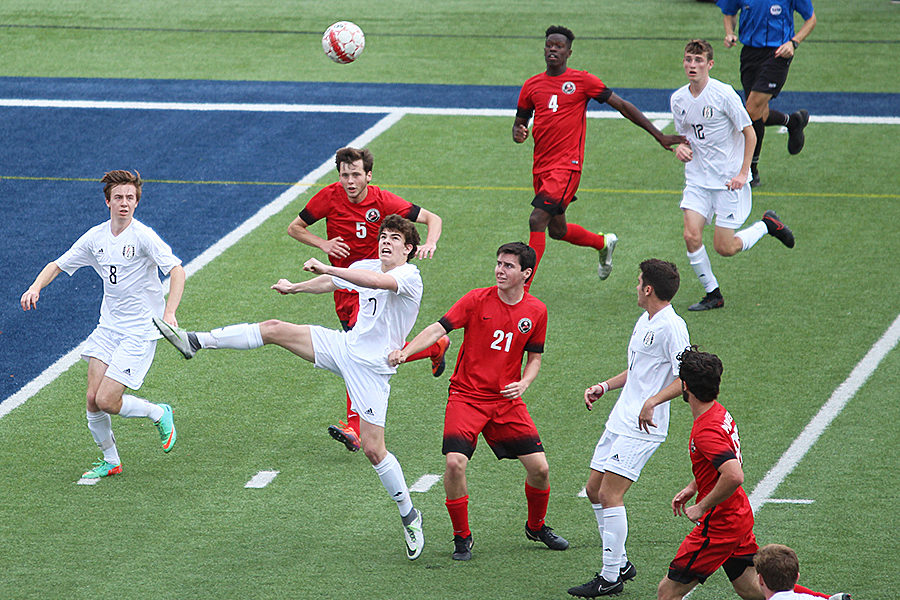 Boys soccer look to continue win streak against West Mesquite
Riding a two-game win streak, the boys soccer team hosts West Mesquite on Friday, Jan. 27, at 7:15 p.m.
The Leopards won their district opener on the road against Highland Park on Tuesday with a score of 1-0, improving their record to 2-5-2. West Mesquite dropped their first district game against Royse City, 2-0. They are currently 4-5 on the season.
"Against West Mesquite, we expect to see many skilled players who can move the ball around similar to some of the teams who we played in the tournament," junior Bretton Laboret said. "So I feel confident that we are prepared to defend against their style of play and that we will be ready for our first game at home."
Laboret scored the Leopards' lone goal against Highland Park with an assist by sophomore Benji Merrick. It was a strong start for the Leopards' playoff hopes as the top four teams from the district go on to play in the playoffs, and currently the team is tied for first with Wylie East, Forney, and Royse City.
"The most important thing we need to do is give away less set pieces," sophomore Christian Kwon said. "Even though, many of the fouls given were questionable calls, there's not a whole lot we can do about it except keep playing. We did very well possessing the ball; Highland Park wasn't able to keep up with our ball movement."
After West Mesquite, the team will travel to Forney to play the Jackrabbits in their third district game next Tuesday.