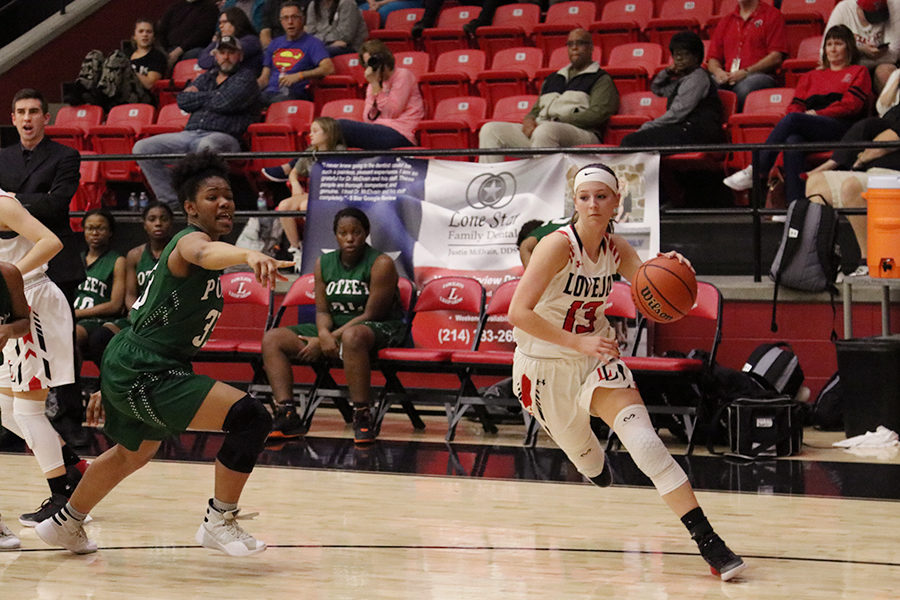 Girls basketball works toward fifth district win against Royce City
The girls basketball team will travel to Royse City to play their seventh district game of the season on Friday, Jan. 13, in hopes of extending their district winning streak to three.
Royse City currently ranks in the middle of district with a record of 2-3. After getting off to a hot start to the season by winning their first two district games, Royse City will look to avoid their fourth consecutive loss.
Head coach Lance Boxell is working with his team on free throw shooting and contact layups on the offensive end of the floor.
"A lot of our district games have come down to a few possessions so our free throw shooting will be crucial," Boxell said.
The team's strength right now is defense, so Boxell is focused on scoring consistently on offense.
"Our strength right now is defense and we have been doing that by following the scouting report and trying to make the opponent beat us with something besides their strength," Boxell said. " In three of our five district games we have scored below 50 points which is putting pressure on our defense to come up with stops."
With a win against Royse City, the team will have a season total of 20 wins giving them momentum for the rest of district play.
The team defeated Mesquite Poteet at home on Tuesday night 50-37 which puts their district record at 4-2, trailing only Wylie East and Highland Park.
Junior guard Taylor Meixelsperger led the team with 16 points.
"We had a really good start to the game and we did a good job of keeping our offense moving," Meixelsperger said. "Also, our free throws improved a lot compared to our last couple of games.
On Tuesday, the girls will host district rival Highland Park.