Traveling the skies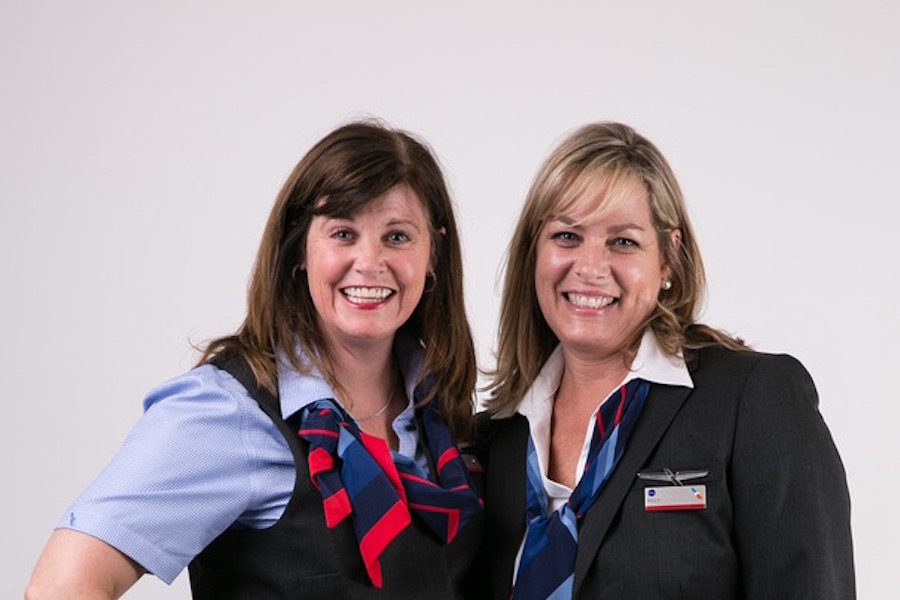 For Kelly Carswell, working as a flight attendant for nearly 30 years started with a simple, "I just kind of wanted to travel."
Carswell has two sons at the high school, sophomore Christian and senior Jackson. Although she began her job as a flight attendant for American Airlines in 1987, she can still remember the emotions she felt during her first flight.
"A layover in Hartford, Conn. was my very first layover, and I was scared to death because back then, there were four flight attendants on the flight on this certain plane, and three were together and I was an extra," Carswell said. "So, I was by myself going to the hotel and I was scared. I was 22 or 23 years old."
Carswell works with domestic flights and turns, meaning she "just [goes] some place and back," almost always inside the United States and is home almost every night. After working for almost 30 years, Carswell's seniority allows her to have a schedule that makes her job "the most flexible job there is."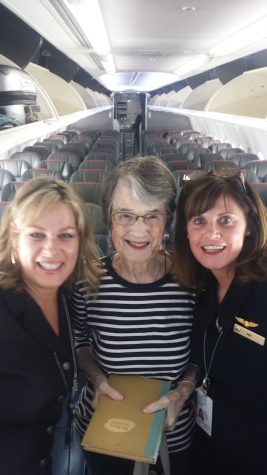 "We drop trips, which means I can fly none of my schedule if I don't want to. I don't have to fly anything, but I choose to," Carswell said. "You can trade trips with other flight attendants; it's just very flexible."
Each month, Carswell is gone from home around 13 days with a full schedule consisting of two-day/one-night or three-day/two-night flights.
"I don't like [three-day flights] because I don't like to be away, but I've done them," Carswell said. "It's nice to do turns and be home every night, but that's all about seniority."
For Carswell's son, senior Jackson Carswell, having his mom gone "can be tough sometimes, but you get through it."
"I think it's really cool that she gets to travel around the country, sometimes the world and see a lot of things," Jackson said.
Being a flight attendant allows Carswell to "go all around the country, see a lot of places, experience a lot," said junior and son, Christian Carswell.
"Well, it's a little bit different because she stopped doing the longer trips because she wanted to be home more," Christian said. "But when I was younger and she went on longer trips, it did feel weird with her being gone."
Carswell hopes to possibly travel on more international trips after the graduations of her sons, but still takes pride in how she is able to serve on her domestic trips.
Every year, flight attendants go through recurrent training in which scenarios and drills are performed to prepare the attendants for anything that might occur. In her 29 years on the job, Carswell has had one flight emergency.
"It was about two and a half years ago, and it was on an airplane called the Super 80. There was a bang after take off, a loud bang. I was a number four flight attendant, so I kind of face[d] the passengers," Carswell said. "We just heard a real loud bang right on take off and then like a grinding and a bad smell in the cabin, really bad smell. Later, we found out it was the tire had come off and went into the engine. So that was scary, very scary.
"[The training] kicks in, it really does. You'd be surprised how calm you are you."
About the Contributor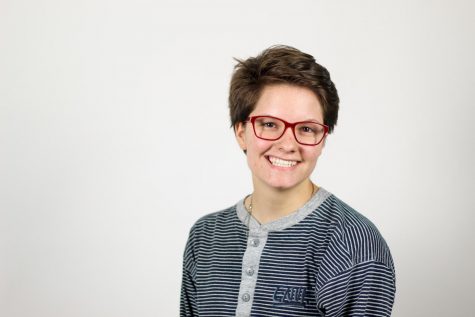 Kelsey Carroll, Section Editor
Senior Kelsey Carroll has never owned a dog or a cat, but she's the proud caretaker of two mini cacti living their life on her windowsill, and she thinks...