One point from a perfect game
Hang on for a minute...we're trying to find some more stories you might like.
Senior Jeremy Young was almost perfect. And afterwards, he was "disappointed."
On Nov. 19 at Plano Super Bowl, Young rolled a 299 in the first game of the season for the bowling team, one pin shy of a perfect 300 score.
"I really thought I had it," Young said, describing the final shot. "It came in the pocket. It was a good shot, but just a little bit straighter than I wanted it and the pins didn't react. I was definitely happy though. That's my personal record and my team was really congratulatory. In the history of the bowling team I don't believe that anyone has scored higher."
Bowling coach Crystal Smith said the achievement is "very rare."
"In the five years I have been coaching I have only seen two other bowlers in our district with such high games," Smith said.
Young has bowled with the school for the past four years and has an average score of around 200, and was a part of a league before that. He noted the practices and hours that are put into getting such a result.
"We have practices every Monday night and we just bowl three to four games to practice technique and the more mechanical stuff," Young said. "On Thursday, we have practices at school where we learn about scoring and how to bowl different ways."
Smith, who has coached the bowling team since its conception five years ago, attributed Young's success not only to skill, but also to his character.
"Jeremy is a well-rounded athlete," Smith said. "He is a coachable, enthusiastic, responsible leader. Jeremy is one of the best bowlers I have coached, but not just because he bowled such an amazing game. Jeremy exhibits a high quality of leadership, exemplary sportsmanship, and just the right amount of humility."
Sophomore teammate Kiersten Esposito was at the lanes to witness Young's game.
"It was really intense when he was throwing his last ball and the whole bowling alley was completely quiet," Esposito said. "I'm really happy for him because I know he puts a lot of work in and he's a great bowler who is representing the bowling team well. I think this was also really good for the publicity of the bowling team and I hope that he continues to do well."
Despite all the recognition he's received, Young remains modest and said he believes that his teammates can attain similar success.
"Everyone on varsity has been working on their game for years and they have what it takes," Young said. "Most of the varsity kids are on league and have the capability to bowl high if they just concentrate on it."

About the Writer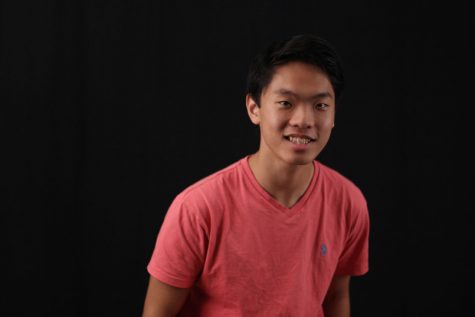 Caleb Kwon, Staff Reporter
Caleb Kwon is in his final year at Lovejoy High School and his first year on The Red Ledger staff. After high school, he doesn't know where he wants...