Local housing program serves adults with disabilities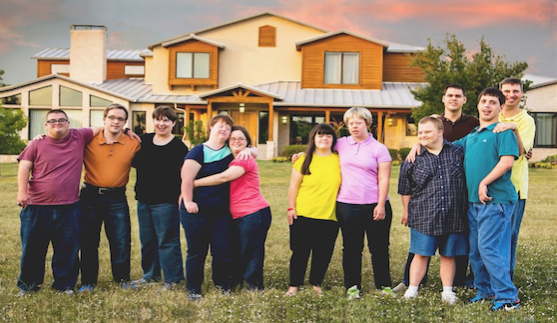 Whether it be riding horses or helping deliver and cultivate the food that they grow, each activity provided by Cornerstone Ranch, a housing and day program located in McKinney, allows the opportunity for adults with special needs to live an abundant and fulfilled life.
"Our mission is to serve adults with disabilities through complete residential care and providing an active group home community that enables individuals with special needs to engage in the life they were created for," executive director Mary Klentzman said.
The organization provides a solution to the struggles that those with special needs often go through after they graduate from high school.
"Sadly, the typical scenario for adults with disabilities after they graduate from high school is that they sit in front of the television at home every waking moment," Klentzman said. "They degenerate mentally and physically and many deal with depression. More times than not, these individuals outlive their parents, leaving them in desperate circumstances with not many good options."
Along with attending high school sporting events and participating in Special Olympics, Cornerstone Ranch offers a variety of activities for residents to partake in.
"They find fulfillment and purpose in life through serving others in activities like delivering Meals on Wheels and raising vegetables for those in need," Klentzman said. "They also make candles, bracelets for an international jewelry company (Premier Designs), take care of our alpacas, make products from alpaca fleece, and produce exceptionally beautiful pieces of art through our art class."
The organization offers opportunities for volunteers to participate and aid in the many activities that residents participate in. Volunteers are able to make personal connections with the individuals that live there.
"It's a privilege to be able to spend time with these people I now call my friends," volunteer Renee Smith said. "I think when I started volunteering I thought I may be helping someone with special needs but now I see it as an opportunity to spend time with unique individuals who bless me and help me with my life perspective far more than I help them."
Residents, who are provided the opportunity to make life-long friendships within the community, are able to form personal and spiritual connections with both those within the Ranch, and those outside of it.
"Cornerstone is [a] loving place [that] serves into God's community to love others with different disabilities," resident Will Gathro said.
The organization is looking to expand their reach in order to allow themselves to not only house more residents, but also to create a community and partnership with the students at the high school.
"We have funding to start building another home on the property and desire to raise funds for more homes using the same family-centered model," Klentzman said. "There are volunteer opportunities on weekends during the school year and during the week during the summer. We would love for Lovejoy students and staff to visit us."
About the Contributor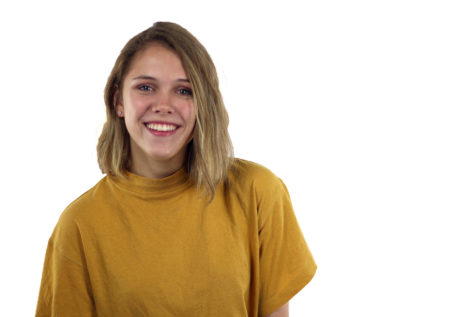 Anna Stockton, TRL Reporter
Anna Stockton is a senior, and this is her second year as a part of The Red Ledger staff. Since joining the organization her junior year, Anna has discovered...