Featured Athlete: Katie Dragoo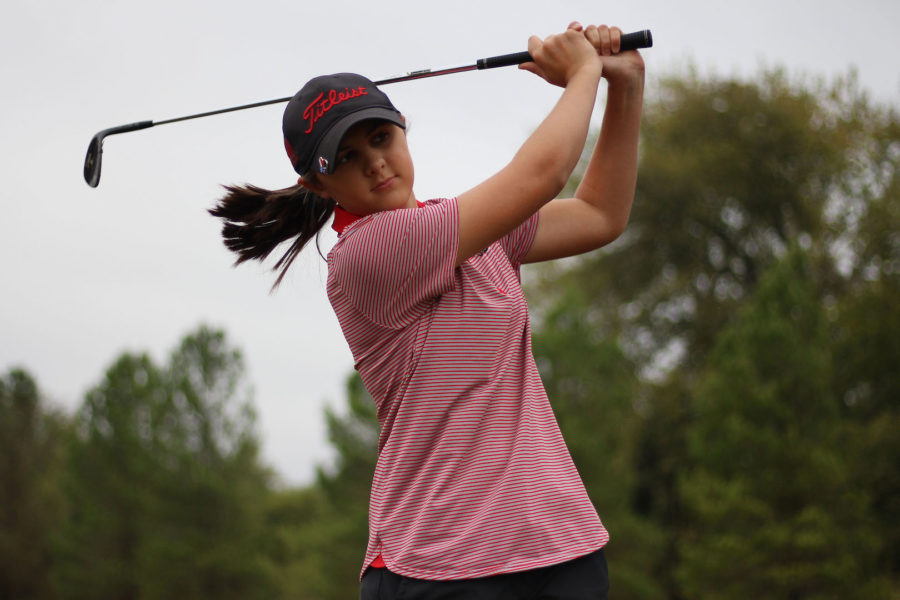 PROFILE
Sport: Golf
Height: 5-3
Experience: 4 years
Favorite Course: Heritage Ranch
PREGAME
Pregame Meal: Cereal
Favorite Golfer: Phil Mickelson
Favorite Golf Brand: Titleist
Team events or individual: Team events
Pre-match Warmup: I hit on the range with every club, and then I go putt and chip.
POSTGAME
The Red Ledger: How did you start playing golf?
Katie Dragoo: I grew up close to Eldorado Country Club in McKinney so that really made me want to get involved with the sport, and I officially started playing my 8th grade year.
TRL: How has playing varsity helped your career?
KD: It's pushed me to be a lot better, and teammates like Abby Martin and Allie Bianchi have helped hold me accountable. It's pressured me to be the best at all times whether it be at a practice or tournament.
TRL: Do you plan on playing golf after high school?
KD: Yes, I'd love to play college golf. It would be a dream to play at Oklahoma State University.
TRL: How much do you practice on average a week?
KD: I practice at least 20 hours a week. Being able to practice has helped me be at my best for each tournament and prepared me for any obstacle I might face in competition.
TRL: What is the best score that you've ever shot?
KD: I shot a 78 this summer at Sherrill Park Golf Course in Richardson. This score really kick started my summer season as it led to more success, it also helped me become more familiar with a course that I didn't know much about.
TRL: What is stronger your mental game or physical game?
KD: My mental game because I'm good at shaking things off and moving forward. My coach has helped me with it and it has helped to keep me from making mistakes in my physical game as well.
TRL: What is the best accomplishment you've ever received from golf?
KD: I came in 18th out of 72 players in the Oklahoma 5A state golf tournament and my team also finished in second place.
TRL: How has golf interfered with school?
KD: It's definitely kept me busy and makes things harder when I miss class for tournaments, however it's helped me with my time management and planning.
TRL: Who do you look up to in golf?
KD: I look up to my old team captain Abby Martin. She always motivated me and held me accountable to play at my best and to never give up while I'm competing in a tournament or just practicing.
TRL: Who challenges you the most in the program?
KD: Allie Bianchi really challenges me. We both compete for the number one spot on varsity and our scores are usually very similar.
About the Writer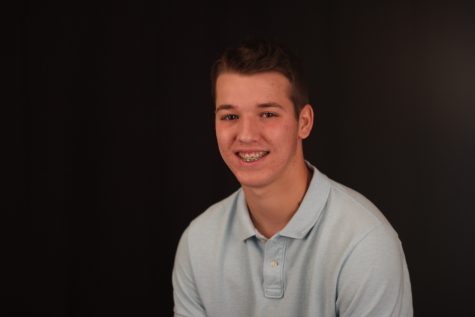 Grant Doig, Staff Reporter
Grant Doig is a senior who spends most of his time in the classroom or on the baseball diamond. He enjoys all sports especially baseball, basketball, and...