Frisco Cenntenial next match up for boys basketball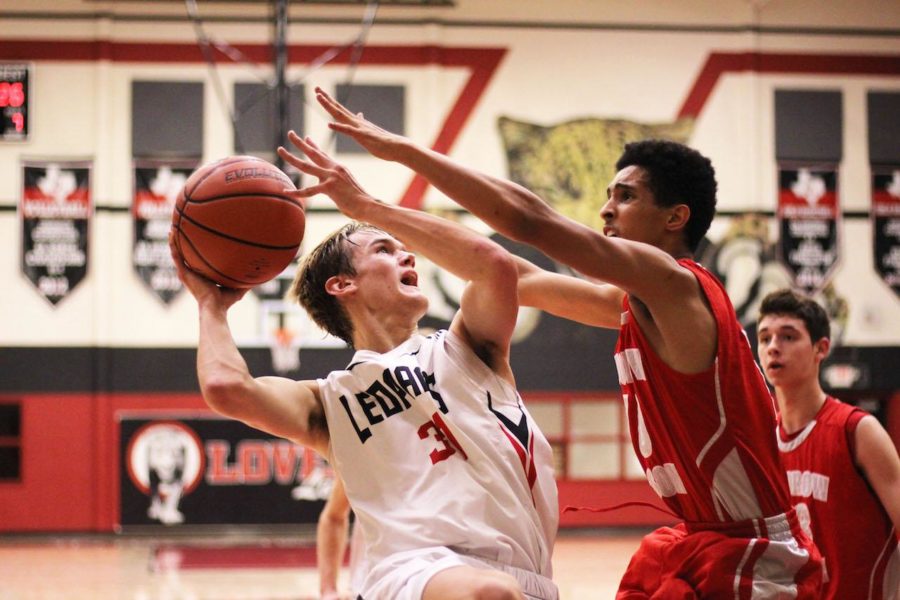 Halted by injuries and inexperience last year, the boys basketball team hopes to make a splash in the new season. The team (2-0) has jumped out to a quick start after defeating Denton Braswell and Naaman Forest. Head coach Kyle Herrema is excited about this year's team and is hopeful for a deep playoff run.
"[We're] an experienced group with nine seniors," Herrema said. "I think we are going to be healthy this year. Last year we just got devastated by injury and so many people's roles changed as we had people moving up and down from JV and varsity."
The team, seeking to find an identity, traveled to Oklahoma City for a rafting trip over the offseason. There the players honed in on some goals they had for the upcoming season.
"We want to go on a win streak of seven games and with that we believe that if we go on a seven-game win streak we will probably make the playoffs, and their goal is to make the playoffs and make a deep run," Herrema said.
Returning starter, senior Braden Ledebur, has individual goals that he wants to see accomplished this year.
"I want to break the single game scoring record which is 34 right now, and I want to focus on getting my teammates involved and getting a lot of assists," Ledebur said.
Off to a strong start Braden had 10 points against Braswell, and 13 against Naaman Forest.
Senior leadership from Ledebur, Steven Prudhomme, and Jackson Carswell is something that Herrema will look to this season.
"Braden Ledebur's got a ton of intangibles and he's a great leader and he's very vocal and has a good feel for the game," Herrema said. "Steven Prudhomme's been a captain in the past as well, and I think he brings a calm demeanor to what we're doing and is very knowledgeable. I think a lot of the guys respect Jackson Carswell. He's not the loudest guy, but when he speaks everybody kind of listens, because he really does have a good feel for things and they respect how he goes about his business."
Not only does this team have older, experienced players, but they also have many young guys who will have to up their game to impact the varsity team. Sophomores Kyle Olsen, Luke Ledebur and Caleb Toomey have worked to carve out a niche on this year's team.
Both Olsen and Luke Ledebur had 11 points in the first game against Denton Braswell. They contributed eight each in the game against Naaman Forest, Ledebur went 8-8 at the free throw line with many of them coming at the end of the game to secure the win.
"The level of competition is a lot better, also the varsity game itself is much quicker and the skill level of the players is at a high level," Olsen said. "I have to be a lot more careful with the ball as the passes I could get away with on JV will just be turnovers at the varsity level."
With the new district alignment, opponents have changed, but the focus is still set on controlling what the team can control.
"Highland Park will be solid," Ledebur said. "Mesquite Poteet and West Mesquite will be very athletic. We'll be ready for all of them that's for sure."
Having been at it since the beginning of the school year, the coaches have helped to prepare the team.
"For one I think we've tried to tailor things offensively that fits our skill set," Herrema said. "And I think another thing is we try not to talk about injuries in the past. We're going to really move forward as that was last year and this is this year and we really think good things are heading our way."
The team will travel to Frisco Centennial to face the Titans today at 7:30 p.m., and will then participate in the Prosper Tournament starting Dec. 1.
About the Writer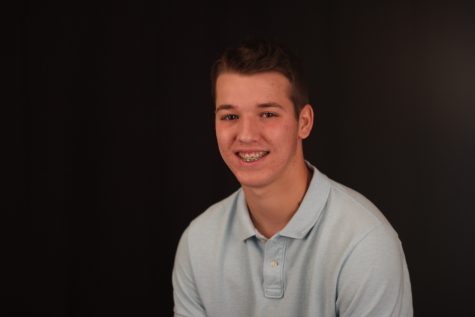 Grant Doig, Staff Reporter
Grant Doig is a senior who spends most of his time in the classroom or on the baseball diamond. He enjoys all sports especially baseball, basketball, and...