Ready for (Gil)more
10 things to look forward to when Lorelai and Rory return on Nov. 25 in "A Year in the Life"
Editor's note: Spoilers abound if you haven't finished binge-watching the previous seven seasons available on Netflix.
"If you're out on your own, feeling lonely and so cold, all you have to do is" watch "Gilmore Girls."
For those of you that love the fiery, witty, and fun-loving mother-daughter duo, Lorelai and Rory Gilmore will return in Netflix's revival of "Gilmore Girls: A Year in the Life" on Nov. 25. Grab a cup of coffee and a donut and enjoy 10 things we hope to see in these new episodes.
Luke Danes and Lorelai Gilmore- what's their status? We saw them rekindle their love for each other as the last episode of season seven came to a close. Will a re-engagement be in the future, or will Lorelai find yet another lover?

Rory Gilmore's love life has always been complicated and bittersweet. The uneasiness of her ongoing relationship with Logan has us thinking, will it last? The preview also showed Rory's previous love interests. Which lucky boy will win her heart again? Our bet is on Jess Mariano.

So many questions need to be answered about Rory's journalism career. The heart-breaking ending of the season finale had us questioning what her future would hold. Along with being away from her mother, she was undecided about her decision to take the fast-paced reporting job. Will she come back as the editor of a leading newspaper, or shortly and unexpectedly return to sweet Stars Hollow?

After the tragic loss of Edward Hermann who played Rory's grandfather Richard, how will his family members go on? We hope to see Emily and Lorelai mend their uneasy relationship through this loss.

What ever happened to Hep Alien? Despite Lane and Zack recently having twins, they were hopeful to keep their dream of touring as a band alive. Will this aspiration stand strong, or will we see a changed couple?

The bad boy of Rory's exes, Jess Mariano, was greatly missed throughout season seven. Did he write more books? Is he seeing someone else? We want to know.

Of course, the loving town, Stars Hollow, has to be exactly the same as it was. The small town-close people feel gives an inviting and cozy sense to the chaotic and fast-paced schedule of this show. It. Cannot. Change.

April, Luke's newly discovered daughter, displayed a very close relationship with him throughout the end of season seven. How will this affect Lorelai and Luke's relationship? Will Luke get full custody of her just like he has always wanted? We're hoping to find the answers in this revival season.

Sookie St. James is Lorelai's best friend and Rory's second mother. Her knack for cooking has proven to be essential in many of the seasons. Will her cooking career remain in the kitchen of the Dragonfly Inn, or will her impeccable talent with food take her elsewhere?

The main questions on our minds is, will the show feel different? Will town meetings still exist? Will Taylor still be the annoying yet compassionate town mayor? Will Kirk's strange decorum remain uncomfortable yet funny?
These burning questions and fun memories will hopefully be answered in the revival season of this beloved show. From fast-paced humor and an obsession with coffee, to the inspiring yet relatable events that occur on the show, we are eagerly waiting to see the generations of Gilmore girls return.
About the Contributors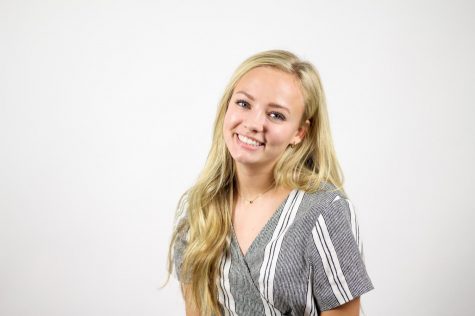 Lulu Butler, Section Editor
Continuing into her fourth year on staff, senior Lulu Butler serves as TRL's Managing and A+E Editor, and she is eager to start another amazing year...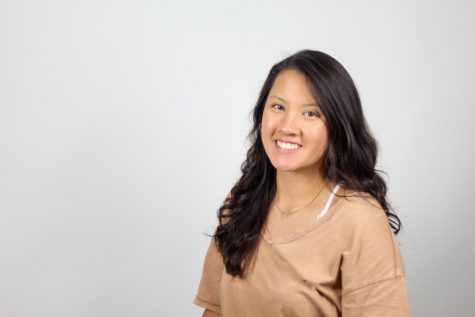 Grace Nguyen, Section Editor
Fueled daily by three iced vanilla coffees, standing at 5'2", Grace Nguyen will walk into the E103 door with no problem. Grace is entering senior year,...