High expectations early in swim season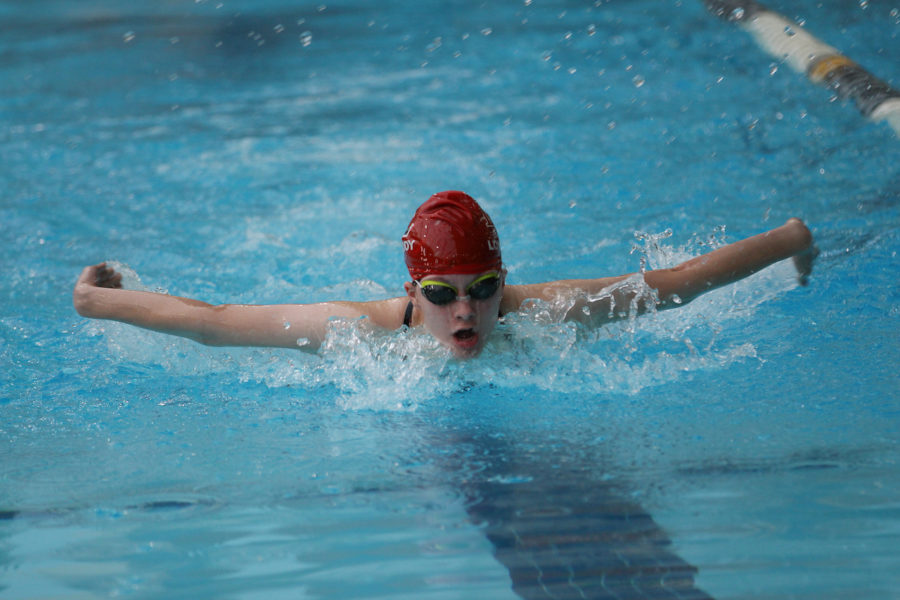 Early success for the swim team has led to high expectations from the coach and players this season. Head coach Matthew Franks is impressed with the program's strong start and is hopeful to gain experience to "get ready for district championship against Highland Park and continue [their] ascent to the top of a very tough Frisco Region."
"We are at the mid-point in our season, which has produced a huge number of in-season and lifetime bests against some of the best competition in 6A and our regional competition in 5A," Franks said.
The boys team, led by captain Samuel Ma, hope to go further than they have in past years.
"Individually, I hope to get to regionals, and as a team I hope we have not only relays but also individuals that advance to state," Ma said.
As for Sloan Carevic and the girls team, they have their eyes set on district foes and personal bests.
"We definitely want to beat Highland Park and win district," Carevic said. "I think the girls have a good chance of being top three at regionals."
Franks has intentionally prepared this year's team for a long road ahead.
"We just finished several meets; our last two dual meet was a great meet against McKinney HS and the Hebron Invitational last weekend," Franks said.
Franks said he has specific goals and big expectations for both teams.
"The overall goal for the dual meet portion of the season was to gain as much experience for our young team as possible," Franks said. "We are trying people in a bunch of new events so we have the best plan of action to try and repeat as district champions. From there it is time to do as good as job as we did on day one of regionals and be ready to follow that up with an even stronger performance on day two of finals to get some individual state qualifiers as well as at least two relays to qualify for state."
Team chemistry is also important in putting together a team and this group thinks they have a special bond.
"There's really no drama on the team," Carevic said. "The chemistry is often very goofy. It's like a big family."
Samuel Ma added that the team tries to keep each other accountable while maintaining a fun atmosphere.
"I started swimming really early on, and at this point it's more about the people that I swim for," Ma said. "Just having people there doing the same activity as you and going through the same challenges is really nice."
One aspect of the latest bond passing was the creation of a natatorium for the swim program and the team is awaiting its opening.
"The new pool is pretty far behind schedule, but we hope we can be training in it before Christmas break," Franks said.
The swim team is set to compete in the Lewisville 6A Texas Interscholastic Swimming Coaches Association (TISCA) prelims Nov. 18-19.
About the Writer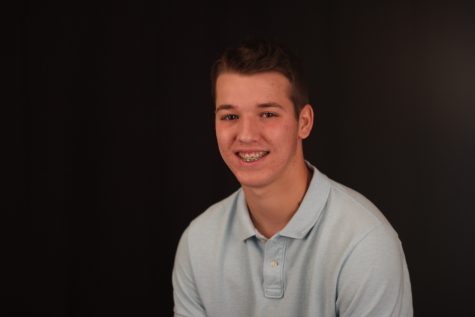 Grant Doig, Staff Reporter
Grant Doig is a senior who spends most of his time in the classroom or on the baseball diamond. He enjoys all sports especially baseball, basketball, and...