Student to host basketball tournament to raise funds for Alzheimer's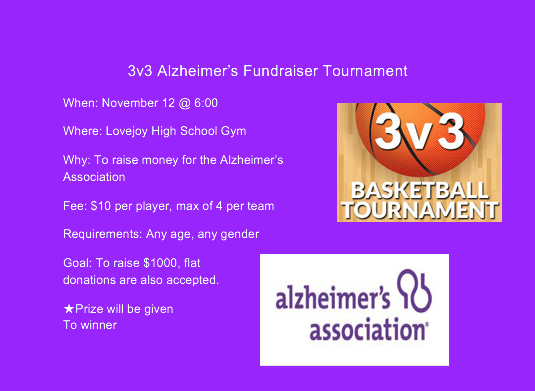 With every basketball that swishes through the hoop, senior Grant Doig will be helping out his grandfather and the other 5 million Americans suffering from Alzheimer's. For his senior project, Doig has chosen to organize a basketball tournament to raise money for the Alzheimer's Association.
"It's important to me because my grandpa struggles with the disease," Doig said. "So anything I can do to help him would be beneficial to me and my family because it's hard to pay for his medical stuff."
The tournament, which takes place on Nov. 12 at 6 p.m. in the high school gym, will be single elimination with a prize for the winner.
"It's a three-on-three basketball tournament with teams of either three or four players," Doig said. "There's an entry fee of 10 dollars per player. It's a single elimination thing, so you win you keep going, you lose, you're out. There's a prize for the winners; either cash or a gift card for each player."
Doig found a way to combine his love for basketball and his passion for the cause into a way to not only raises money and awareness, but that also allows the opportunity for students to have a good time. His mentor, basketball coach Seth Vansell, advised him through the project and voiced his respect for his player's efforts.
"I think this project speaks to what Grant likes and what he cares about," Vansell said. "Grant cares for people, and likes for people to come together to enjoy themselves. He also likes hooping it up. This is a great way to get both. Grant also cares about helping The Alzheimer's Association. The disease has affected his family, and he wants others to not have to go through what his family has."
Doig's friends will be helping with the logistics and inner workings of the tournament, so participating students only need to bring an entry fee and the readiness to play in order to help the cause.
"I feel that people who are well off need to help those in need," senior Steven Prudhomme said. "This is a great way to do that. I hope that the turnout is fantastic and we raise a good amount of money. [Students] should come participate because it is such a good cause."
About the Contributor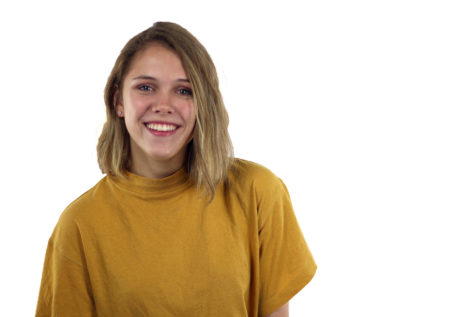 Anna Stockton, TRL Reporter
Anna Stockton is a senior, and this is her second year as a part of The Red Ledger staff. Since joining the organization her junior year, Anna has discovered...