Football travels to Royse City in last game of the year
Entering the last game of the season the football team is looking to end the year on a high note, according to senior running back Abe Dueck.
"We are definitely going out there and expecting a win to finish the season strong," Dueck said.
The Leopards (3-6 overall, 2-4 district) play Royse City (2-7, 0-6) tonight at 7 p.m on the road. This game will be the last for seniors after Lovejoy was eliminated from playoff contention in last week's 37-20 loss to Mesquite Poteet (6-3, 5-1).
"For us seniors, it is never a good feeling knowing when your last game is going to be unless it's a state championship," senior defensive back Matthew Almy said. "Nonetheless, I am very proud of the team and how hard we have fought this year."
For Royse City, quarterback Matthew Yelverton completed 8 of 16 passes for 60 yards and one interception, bringing his season totals to 56 of 127 passes completed for 682 yards, three touchdowns, and six interceptions. Running back Brett Martinez rushed 23 times for 89 yards, bringing his season totals to 769 rushing yards on 194 attempts with five touchdowns in the team's 49-3 loss to Highland Park (8-1, 6-0).
For the Leopards last week, sophomore quarterback Carson Collins completed 18 of 36 passes for 130 yards, bringing his season totals to 2,024 yards passing with 17 touchdowns. Senior running Chad Hesson rushed 18 times for 79 yards and one touchdown, bringing his total to 498 yards rushing and two touchdowns on 98 attempts, and Dueck rushed 13 times for 75 yards and one touchdown. Anthony Vogel had 6 catches for 35 yards.
"The team has been planning for Royse City as hard as the other teams we face," Almy said. "We come in early and grind in order to get the win on Friday night. We expect a lot of plays in the Royse City playbook and if we struggle defensively we can expect them to keep running those plays."
While the season's result didn't meet early expectations, senior receiver Steven Prudhomme said he would remember a lot about his final year in football regardless.
"I will remember the laughs and I will remember the funny moments," Prudhomme said. "All the serious and bad memories will fade with time and only the good will be there to remember."
While this season didn't go as many of the players wanted, Dueck said that emotions have been high and that football has taught him many lessons and helped him become who he is today.
"The emotions have definitely been rushing for not just seniors, but the whole team, this week," Dueck said. "Looking back football has made me the person I am today. I wouldn't trade the lessons it has taught me for anything."
Almy, whose senior year was his first on the football team, said joining the team was a great decision for him in many ways.
"Joining football was one of the greatest decisions of my life," Almy said. "I've gotten to make stronger bonds with my friends and start a second family at the school. It has taught me that no matter what obstacles you may face in your life, you must always continue to work hard in all that you do. This year gave me memories I and my teammates will never forget and I wish them all the best of luck in the coming years."
When Dueck reflected on this season and his career as a Lovejoy football players, he said that the experiences with current and past teammates would be remembered for long after high school.
"I will cherish all of the memories with all my past and current teammates forever," Dueck said. "Being part of such a great program with such great people surrounding me all the time will be something I miss for sure. The memories we have made together all have a special place in my heart."
Leave a Comment
About the Writer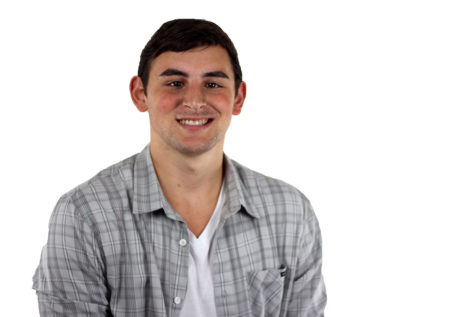 Caleb Stein, TRL Reporter
Caleb Stein, now in his senior year of high school, is excited to be coming back to The Red Ledger staff for his second year. While many things have changed...