Volleyball team to begin playoff journey
Hang on for a minute...we're trying to find some more stories you might like.
Coming out of district play as champions and number one seed, the volleyball team will face Longview Pine Tree, the fourth seed of district 16, tonight at 6 p.m. at Willis Point High School and though he hasn't been able to evaluate the opponent yet, head coach Jason Nicholson said the team hopes to get the playoff ball rolling.
"We know Pine Tree has a lot of athletes and have been a little up and down this year, some good wins, and some losses they probably are upset about," Nicholson said. "We don't know a ton as they haven't played in big tournaments around the Metroplex, though we've gotten a little bit of film to see some pieces but still don't know the full package. We don't know much about them, but hopefully they don't know much about us."
The girls were set to play Highland Park in a district tiebreaker to determine playoff seeding until Forney defeated Highland Park in five sets, granting the Leopards the top seed and district championship. Now without a warm-up match before playoffs begin, Nicholson decided upon a red-versus-white scrimmage amongst the varsity squad last Saturday to prepare for Pine Tree.
"A district championship always feels good, albeit a little anti-climatic with Highland Park's loss as I was really looking forward to a tiebreaker because of the high level volleyball it would provide for both teams before playoffs," Nicholson said. "We're not going to schedule a warm-up match with another team as most teams have already paired up, so we decided to just play each other and treat it just like a real match to have a playoff kickoff for the girls."
The volleyball team wrapped up district play with a win over Royse City on senior night last week and now shifts focus to the playoffs where the team, especially its seniors, are "more determined than ever to win our school another state championship," said senior captain Callie Holden, who heads into playoffs with a total of 298 kills.
"We just have a determination inside of us because of the unfinished business from last year and we don't want to feel/end the way we did last season," Holden said. "We are going to focus on each game instead of looking down the road, and we are trying to build confidence each game to help prepare us to face harder teams in the future."
Last year, the Leopards played Dripping Springs for the class 5A state title and lost in five sets, but senior captain Bailey Downing said the team is more than ready to come back and hoist the trophy.
"We know how second place feels and it isn't good, especially for me having to watch from the sideline due to an ankle injury," Downing said. "It's kinda bittersweet to be entering playoffs for the last time but I'm still super-excited to play with this team because our chemistry has gotten a lot better since the beginning of the year. As a senior I feel like it is my duty to put the team on my back and make it all the way especially with it being my last chance."
Senior Lexie Smith, who heads into playoffs with the third most digs in class 5A according to SportsDayHS, shared Downing's hopes.
"For me, being a senior and all, I'm just thinking of how I want to stay with these girls for as long as I possibly can and to end my season on a really good note," Smith said. "I'm also just ready for some good competition finally as we haven't had anyone that great to play other than Highland Park since preseason."
About the Writer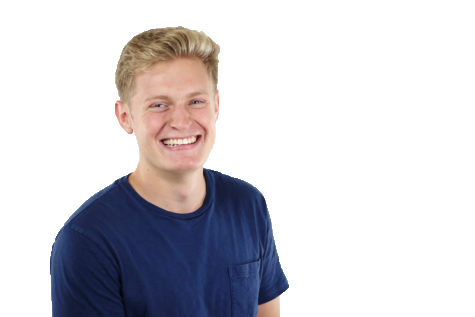 Nick Smith, TRL Editor-in-Chief
Nick Smith is a senior and has held a US citizenship for 17 years, but is still confused as to why he still doesn't qualify for senior citizen discounts....