Cast set, excitement high for 'Fiddler on the Roof'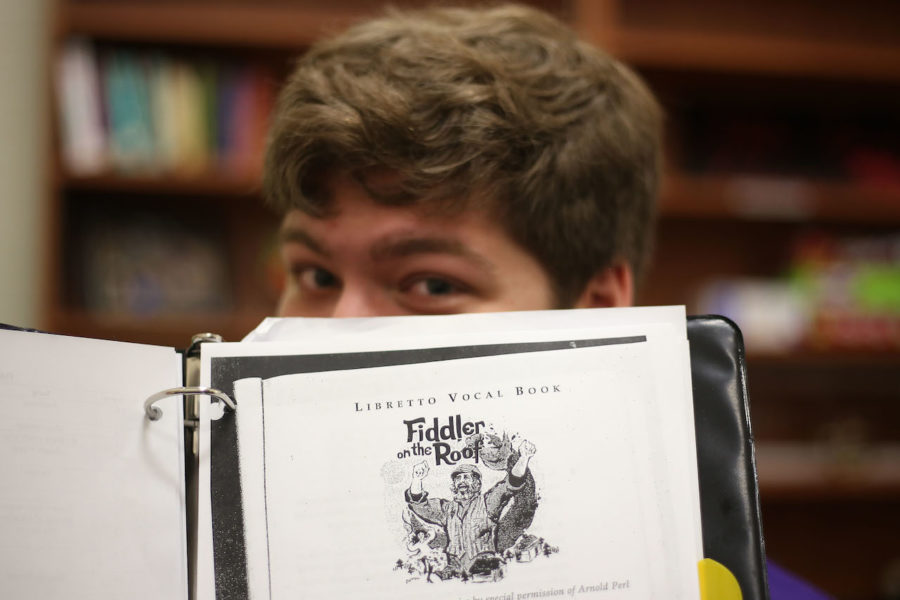 Students are "raising the roof" after the recent announcement that the musical "Fiddler on the Roof" will be premiering this January as a joint production between the theatre and choir program.
"I think that they thought we were originally going to do 'Shrek,' and so I thought they were going to be sad when we announced 'Fiddler,' but there was jumping and leaping and high-fiving and a lot of excitement," theatre director Jessica Brewster said.
Senior Trace Glorioso will be playing the lead role of the father, Tevye. Tevye is a milkman and a father to five daughters, who has to decide between his religion and those he loves. Glorioso said he is most excited about the role because he get's to portray a character similar to himself.
"I am most excited about playing a character that matches my personality and has a very fun repertoire of pieces in the show," Glorioso said.
The central idea of "Fiddler on the Roof" is the traditions of the Jewish religion, and the struggles a particular family faces as they try to decide between religion and their own feelings.
"'Fiddler on the Roof' is a really heart-warming tale of family and basically a Jewish wedding is about to occur, and it's a story of this father and and his five daughters," Glorioso said. "The father has to determine whether or not he should follow his tradition or let one of his daughters marry a Christian man and follow their hearts."
Brewster explained that the musical's theme of tradition goes directly with Lovejoy's upcoming celebration of 100 years.
"One of the main songs is 'Tradition' and so we thought that would be a great match," Brewster said. "Also, we always look at our students that we have auditioning and then we try to match a play that suits the students' talents."
Junior Renae Haas, who will portray Chava, one of the daughters, said she is excited to share this experience with her peers.
""It's going to be so fun especially since a lot of my friends are doing it as well," Haas said. "Musical theatre is one of my favorite things, especially with the Lovejoy theatre program."
Glorioso said he thinks the musical will deliver heartwarming messages for both the company and audience members, and help these students improve in their abilities.
"I think my favorite part of Fiddler on the Roof is probably about how wholesome it is, and how heartwarming it is, and the fact that it just brings people together," Glorioso said. "I think [the cast and audience are] going to be really excited based on the reactions that I saw in the production room. It was huge amounts of excitement. I feel like it's going to be a very fun show. It's going to grow a lot of people as actors and actresses."
Haas said she was looking forward to having a larger part in this production.
"This is a bigger role for me," Haas said. "I have always been a 'townskid' so this role is super exciting for me and I'm really looking forward to it."
Brewster shares the students' optimism and is looking forward to showcasing new talent in the musical.
"It's really exciting specifically with our actors," Brewster said. "We have a lot of boys this year. We have more boys than girls, which is usually not the case in the theatre program and so we're really excited to have them. But, I mean, each year brings a new crop of talent. I think it's going to be another year of great students performing."
About the Writer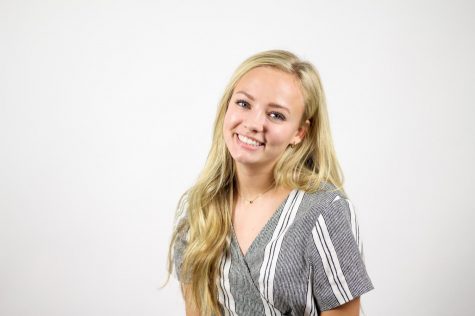 Lulu Butler, Section Editor
Continuing into her fourth year on staff, senior Lulu Butler serves as TRL's Managing and A+E Editor, and she is eager to start another amazing year...