Concert on the lawn
Orchestra moves fall show outside to the courtyard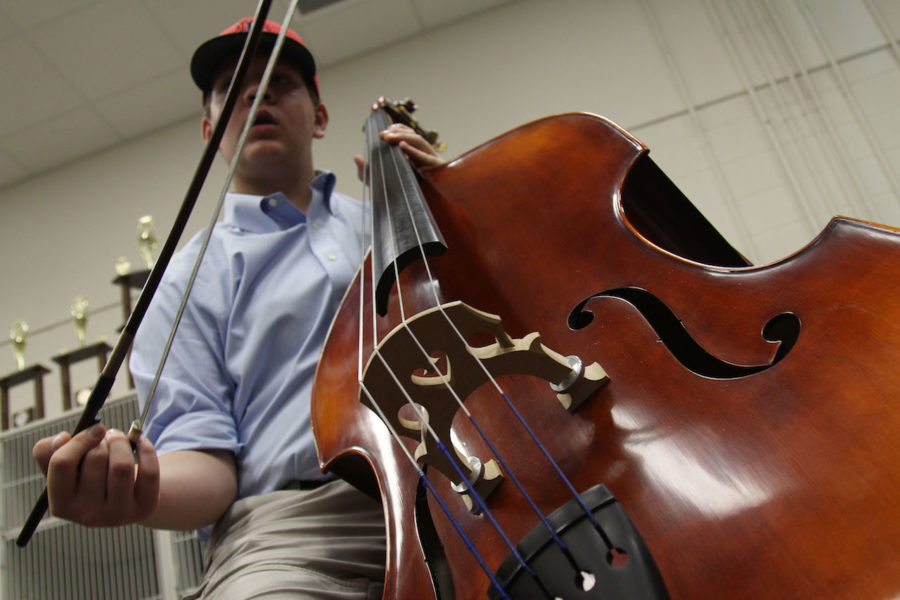 The orchestra, in the wake of auditorium construction, faces an unusual change of environment as they prepare to perform their fall concert outside on Monday, Oct. 24.
"The auditorium is not available for a concert; it's still under construction," orchestra director Joey Sloan said. "We had to find another location, and we decided that maybe a courtyard performance might be kind of fun for the kids and for the adults alike. We're mixing it up a little bit."
While this situation provides a rare opportunity for the students, the orchestra anticipates several hurdles to overcome.
"If it gets too dark too fast we won't be able to read the music but we're talking about getting lights for our stands," junior Lauren Bradshaw said. "Plus if it gets too windy and the pages flip around in the binder, it could mess you up in the middle of a song because you won't be able to read the music. There's also a chance of rain that day, so a lot is kind of up in the air, our plans and methods could change last minute depending on what happens."

Another challenge the students expect to to face is the need to play loud without the auditorium to help facilitate the sound. Used to the usual amplification the auditorium provides, the orchestra has been working to compensate for the lack of acoustics in the courtyard.
"The big thing is that it's outside so you don't have quite as good acoustics," junior Weston Hall said. "So nothing will really reflect back in, which means we'll have to play a lot louder and exaggerate dynamics a lot more."
However, despite the challenges they face, the orchestra has found a way to turn their situation into an opportunity for a rare type of performance. The concert will begin 6 p.m. in the courtyard and will be a casual, picnic-like occasion.
"It's going to be very casual. We get to wear jeans and T-shirts instead of our other dresses since it's going to be outside," junior Lauren Bradshaw said, "Seating won't be provided so we encourage anyone who wants to attend to bring a lawn chair or a blanket, and food, that way it'll be more of a picnic vibe."
The orchestra encourages everybody to come out and watch the performance, and to take advantage of the rare opportunity to kick back with some food, relax, and enjoy the music.
"I hope it goes as well as all the other concerts, and that the audience has a great time." Sloan said.
About the Writer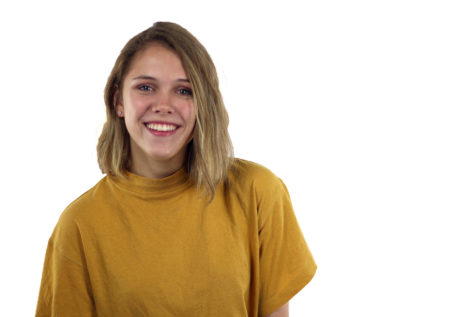 Anna Stockton, TRL Reporter
Anna Stockton is a senior, and this is her second year as a part of The Red Ledger staff. Since joining the organization her junior year, Anna has discovered...