Football team battles for last chance playoff spot
"Backed up against a wall," is how senior defensive back Matthew Almy described the season as it stands, as the only chance the football team has to make the playoffs is to win out.
The Leopards (2-5 overall, 1-3 in district) play against North Forney (4-3, 1-3) tonight at 7 p.m. on the road.
"No player wants to play their last few games forced to win out in order to make the playoffs," Almy said. "However, I am fortunate to have played with such close group of brothers on and off the field."
Lovejoy is in a must-win situation to reach the playoffs, and even if they do win out, they will need help in the form of losses from West Mesquite, Forney, and North Forney. In order for the Leopards to make the playoffs, along with winning the rest of their games, they need Mesquite Poteet to lose two of their final three games or have either Wylie East or West Mesquite to lose all of their remaining games.
The Falcons won in their last matchup against Royse City 30-19. Quarterback Colby Suits completed 14 of 26 passes for 225 yards and two touchdowns. He added two rushing touchdowns as well, bringing his season totals to 1,422 yards passing and 17 touchdowns, but also 10 interceptions. Receiver Barclay Ford had six catches for 87 yards, bringing his season totals to 30 catches for 536 yards and three touchdowns. Senior running back Abe Dueck said the Leopards are keying in on advantages they have over North Forney in this week's matchup.
"Our offensive linemen definitely have an advantage this week over North Forney's defensive linemen," Dueck said. "We have been focusing on some players for their defense we need to keep an eye on."
The Leopards lost 35-21 to Wylie East in last week's game. Sophomore quarterback Carson Collins went 15 for 22 for 283 yards and one touchdown to junior receiver Chase Van Wagoner, who totaled two catches for 124 yards as well. Collins now has thrown for 1,636 yards and 14 touchdowns. Van Wagoner has 33 catches for 624 yards and eight touchdowns. Almy added that in this week's matchup the running game will need to be stronger in order to avoid a predictable offense.
"As evident on film, our passing game fuels the offense," Almy said. "North Forney will be looking to shut down our receivers. To avoid this, we will need to establish the run game early to give our quarterback and receivers more space."
Defense will be the X-factor for the Leopards in this week's matchup. Against Wylie East last week, the defense gave up 414 yards rushing. Eno Benjamin led the running attack with 238 yards and three touchdowns on 36 attempts. Wylie East only threw the ball five times in the game for a total of 32 yards.
"Our defense needs to and should put up a great fight against Forney," Dueck said. "They are hoping to put up a shutout in this week's game."
With the season reaching its twilight, it spells the end of some of the players' careers. Almy said the seniors have a vision on what they want the end of their seasons to be like.
"The perfect end to my senior year is for us to end the season 3-0," Almy said. "Speaking on behalf of the seniors, we want to be a part of an upset against Mesquite Poteet on Senior Night and ending the season on a high note against Royse City."
Dueck said that the biggest takeaway he's had from this year is the realization that this year is it for football.
"There will not be another year of football," Dueck said. "My senior teammates and I have been making the most out of every meeting, practice, and game. I'm just trying to do my best every moment for my last memories of football I have left."
Leave a Comment
About the Writer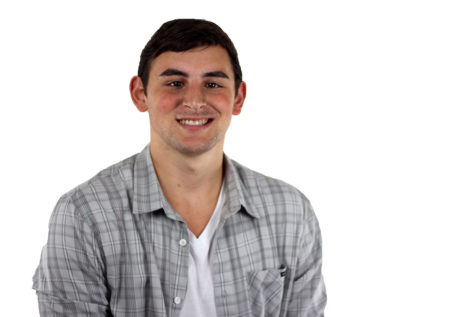 Caleb Stein, TRL Reporter
Caleb Stein, now in his senior year of high school, is excited to be coming back to The Red Ledger staff for his second year. While many things have changed...