Revenge in a Jungle rumble
Volleyball team welcomes Highland Park to a home rematch with playoff implications.
In a rematch that could affect both team's chances of making the state tournament, the volleyball team (28-5, 7-1) hosts first-place Highland Park (27-6, 8-0) home tonight at 6:30 p.m. and head coach Jason Nicholson said the team has had this game in the back of their minds ever since their last meetup where the girls were swept in three sets.
"I think we are gaining some significant momentum going into this match and it's been hard not to tell the girls not to think ahead when we were all frustrated with how our last match unfolded at their place," Nicholson said. "It all came down to our side of the net in that loss, so we can strategize and think of all these things we can put into play to beat them, but what we really need to focus on is making sure we are clean and not giving them free points."
Nicholson said that the girls gave Highland Park too many easy opportunities to score and frustrated themselves due to the lack of intensity and high level play, so now with a rematch at hand, the team needs to show what they are truly capable of.
"If we can keep them out of system and do things we excel at offensively to put them in situations where they are on their heels, I think we'll have the advantage," Nicholson said. "We have the upper hand in size so we'll most likely use a formation that allows us to put a bigger blocker on the outside, as that seems to be where the majority of their offense is generated."
The volleyball team runs a 6-2 formation, meaning there is always three hitters on the front line at all times, allowing the team to utilize the numerous offensive weapons it has, Nicholson said.  This is especially advantageous against Highland Park which runs a 5-1, leaving its small setter vulnerable to the Leopards' taller hitters such as senior captain Callie Holden, who ranks 12th in 5A state conference for kills according to SportsDayHS, and senior Haley Deschenes, who ranks 16th. A 6-2 formation will also help to put a defensive front on Highland Park's main weapon.
"
If we can keep them out of system and do things we excel at offensively to put them in situations where they are on their heels, I think we'll have the advantage"
— Head coach Jason Nicholson
"They have an outside hitter, Jordan Westendorff,  who is going to TCU for beach volleyball," Holden said. "She's the real leader for their team so we have to focus on our blocking and defense to shut her down and show Highland Park what Lovejoy volleyball really is."
The volleyball team currently has 20 wins when playing at home and senior captain Bailey Downing said she hopes the home-court advantage will help the team notch another win.
"If we can get a sizable 'Jungle' to come out to the game, it will help to get in Highland Park's heads and give us the advantage," Downing said. "I don't think their crowd affected us that much last game even though we were away as they didn't have that many supporters, but hopefully our crowd will have an effect on them."
If the volleyball team can pull out the win at home, it could force a tiebreaker to decide the district champion as well as determine playoff seeding if both teams win the rest of their district games. A second place district finish could set up a potential second round meeting withrival Prosper (32-7, 8-0), ranked number one in class 5A by SportsDayHS. A first place district finish would have a much easier playoff route according to Nicholson.
"The first place out of our district has a little easier side of the bracket so that's why this matchup against Highland Park is so important," Nicholson said. "If we win in this game, we can then figure out what to do about the seeding and [Highland Park's] Coach Dearmen and I will sit down and discuss whether we want a tiebreaker match or a coin-flip."
UIL rules state that in the event of a tiebreaker, if a coach elects to flip instead of play, then the winner of the flip will decide how seeding will be determined, whether that be a tiebreaker match or a flip to determine top seed.
"We want to play, and unless Coach Dearmen thinks he can't beat us, I would think he would want to play too," Nicholson said. "I'm not a fan of the coin flip because I wouldn't want our season to be determined by the flip of a coin, though sometimes it does. Some coaches prefer the coin flip to prevent possible injuries and things of that nature, but we want to earn our spot and get our playoff mindset going, but there's no reason to get too in-depth to this until we pull off the win in this game."
Leave a Comment
About the Writer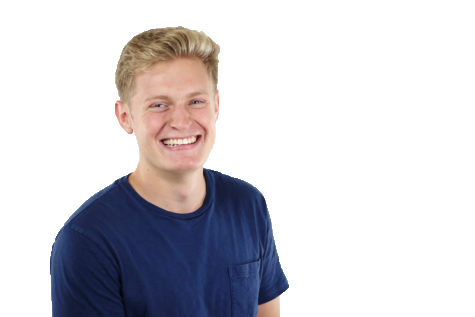 Nick Smith, TRL Editor-in-Chief
Nick Smith is a senior and has held a US citizenship for 17 years, but is still confused as to why he still doesn't qualify for senior citizen discounts....