New attendance clerk starts year with 'high hopes'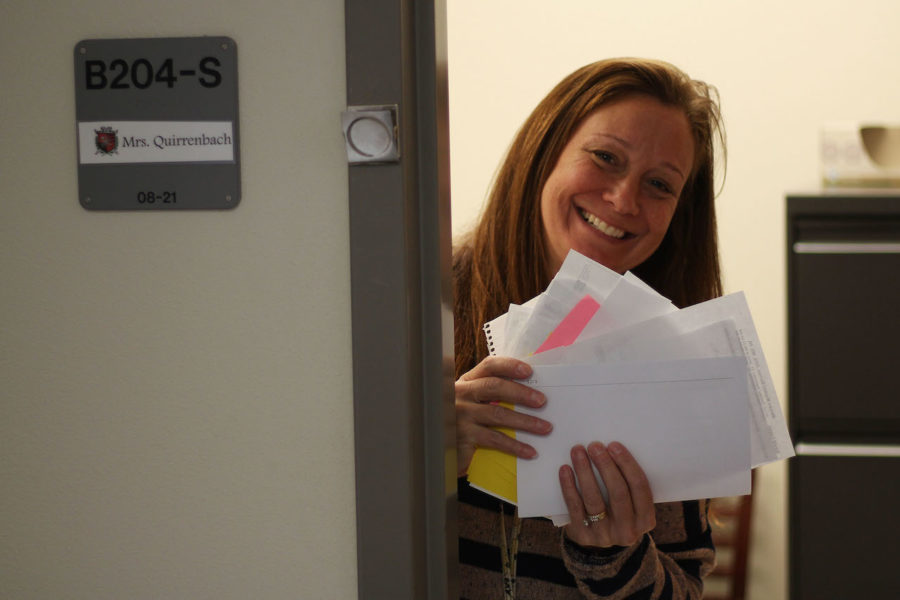 Tucked away in the corner of the counselor office, there lies an open door knocked on dozens of times a day. An unfamiliar face sits at the desk, a small woman with a wide smile and a big last name: Shelley Quirrenbach.
After Judy Hise's departure from the school at the end of last year, there were questions on who would be brought in to take her place as attendance clerk. After an interview with the administration, it was decided to move Quirrenbach from the front desk at Sloan Creek Intermediate School to the attendance office at the high school.
"My first impression of Mrs. Quirrenbach was that she was going to be a great addition to the staff at LHS," principal Chris Mayfield said. "Her strong work experience in the business world and her previous work at SCIS helped us know she would be a great fit."
As the only member of the attendance office, Quirrenbach's job is one that sees no end. She is in charge of making sure the whole student body is going to class, or that they have proper cause to be missing school. With a constant flow of absences, doctor notes, and students in need of A Verification of Enrollment paper, she's always trying to stay on top of her workload.
"My job is to keep track where all you little kiddos are," Quirrenbach said. "It can be tedious. There's a lot of kids who have a lot of different appointments."
New to this position, Quirrenbach said she is excited to become familiar with her new environment and looks forward to helping build the bridge between the attendance office and the student body.
"This year I'm hoping to get comfortable with the job and be able to interact with a lot of the kids," Quirrenbach said. "I like the kid aspect of it. I want the kids to feel free to come on in and talk to me."
Despite some challenges that come with the job, Quirrenbach is already making an impression on the students at the high school. Many have already had to interact with her on a weekly basis.
"I took the attendance down on my first day of school and my BIM teacher saw she had made a mistake on it so she asked me to go back and get it," junior Lauren Bradshaw said. "Mrs. Quirrenbach was really nice about it. She went through and found it again. She was super-nice and helpful and made me feel welcome. I really appreciated her enthusiasm for the roles that come with her job."
Quirrenbach has high hopes for the upcoming year. With many months ahead she aims, with help from the student body, to make the interaction between student and staff a fluid and easy process.
"I think the key for both of us to be successful, on both ends, is just them keeping track of themselves," Quirrenbach said. "If your teacher marks you absent just come on in and tell me, so your parents don't get frustrated with you or me and we can solve the problem."
About the Writer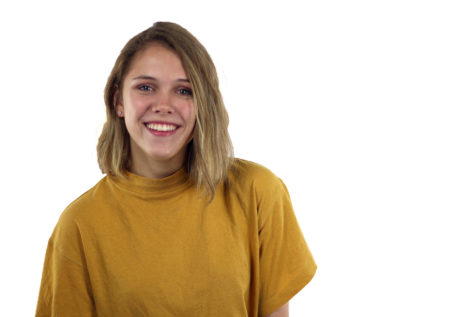 Anna Stockton, TRL Reporter
Anna Stockton is a senior, and this is her second year as a part of The Red Ledger staff. Since joining the organization her junior year, Anna has discovered...