Leopards look to break losing streak in midst of homecoming
Hang on for a minute...we're trying to find some more stories you might like.
The football team (1-3 overall, 0-1 in district) plays West Mesquite (2-2, 1-0) for tonight's homecoming game at 7:30 p.m, and are looking to bounce back from two straight losses to seize the win in what senior center Cole Egger calls a "special game."
"Homecoming is always a special game because we get to play for probably our largest crowd all year," Egger said. "Graduates will come back and a lot of people will come to see, but most importantly, [homecoming] gets us really excited to play."
The team's opposition tonight will be West Mesquite, fresh off of a 27-10 victory over Royse City (2-2, 0-1) in last week's game. Running back Damarcus Crockett ran 16 times for 131 yards and three touchdowns last week, while quarterback Connor Neill completed 12-21 passes for 112 yards and two interceptions.
"We know West Mesquite doesn't have as talented an offense as Highland Park," senior defensive back Matthew Almy said. "However, they are a dangerous team and can catch us off guard if we dismiss them. We just have to play our game on defense."
After tough losses against Frisco Lone Star and Highland Park in the past two games, Almy has "victory" on his mind.
Egger said the loss against Highland Park [3-1,1-0] was hard for the team, but they did all they could. Sophomore quarterback Carson Collins completed 15-35 passes for 274 yards, two touchdowns, and three interceptions. Junior receiver Chase Van Wagoner had 7 catches for 191 yards and both touchdowns.
"The most important thing we can do after a loss is learn as much as we can from our mistakes and move on," Egger said. "Losing against Highland Park was hard, but there's no sense in worrying about something that already happened."
Going into the game tonight, the team is looking to limit what Almy called "explosive plays", especially those in the running game, after West Mesquite put up 278 yards rushing out of 390 total yards in last week's game.
"Based on the film, we are expecting a few threats, especially on the ground," Almy said. "Defensively, we need to remain within ourselves and play our game. We will have to be focused the whole game, all 48 minutes."
After the last two games being played on the road, Almy said the team is looking forward to what he called the "biggest advantage" in the upcoming game: the home field and crowd.
"Most schools may take it for granted, but we are determined to not lose a game at home this year," Almy said. "We want to go out and perform in front of the crowd, whatever it takes."
Going into the game tonight, Egger said he couldn't use just one word to describe the game day atmosphere.
"There's so many emotions and levels of energy and excitement," Egger said. "It can't be replicated."

About the Writer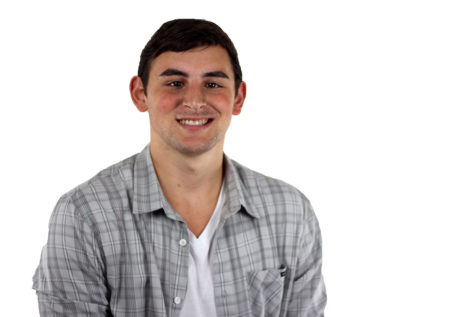 Caleb Stein, TRL Reporter
Caleb Stein, now in his senior year of high school, is excited to be coming back to The Red Ledger staff for his second year. While many things have changed...