Fight for the crown
Multiple senior boys are competing in a pageant on Thursday in hopes of being named Mr. Lovejoy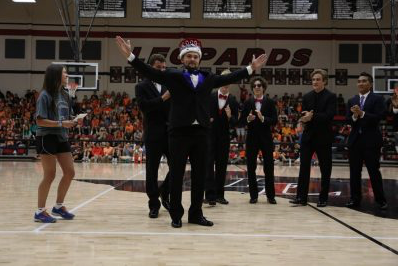 As the lights turn on and the music starts playing contestants wait backstage for their chance to make the audience laugh and take home a win as Mr. Lovejoy. This year's pageant will be held in the main gym on Thursday, Sept. 22.
Student council president Ellie Hager was responsible for the popular homecoming week event this year, including finding the 10 contestants who compete for the coveted title.
"They got fitted at Men's Wearhouse and are prepared for the show," Hager said. "This includes giving them schedules, running through a rehearsal, finding judges, coordinating props and other resources we need, and compile the music."
The contestants for this year's Mr. Lovejoy will be seniors Matthew Almy, Will Anderson, Cole Egger, Tyler Le, Samuel Ma, Marcus Ma, Eric Miller, Jacob Oates, David Sinacola, and Ian Toomey.
"In the past it has been first come, first serve but we are now implementing a pseudo try-out system where contestants are admitted based on their responses to the intro and talent form where they describe their talent," Hager said.
The show has five different portions of the competition. The judges will rate contestants on each category to reach an overall score.
"There is casual wear, aerobic wear, talent, formal, and a Q&A portion of the show," Hager said.
Miller has always liked the aesthetic of homecoming week and is excited to participate.
"My favorite part of homecoming week the past couple of years has been watching the seniors go up on stage and basically make a fool of themselves," Miller said. "I was like, 'that's something I want to do. That seems like a lot of fun.'"
This year the show will be held in the gym due to the construction in the auditorium. The first half of the show starts at 10:45 and the second half of the show starts at 11:45.
Leave a Comment
About the Contributor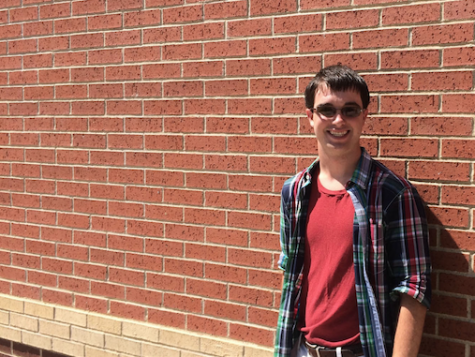 Stu Mair, Photo Editor
Stu Mair has been taking pictures of things for years, but has only been on The Red Ledger's staff for a year. Now the editor of the photo department,...