Service league provides opportunities for young men and moms
As teenage boys begin their ascent into adulthood and discover new-found confidence and independence, it can be hard for mothers to find time to spend with their sons.
This is where the Young Men's Service League comes into play.
According to the Young Men's Service League website, YMSL is a local organization that was founded by Pam and Julie Rosener in Plano, Texas . They visualized this group as being a non-profit organization to encourage mothers and sons to get involved with bettering the community by providing food to the homeless, while developing a closer relationship with each other.
"I wanted a chance to give back to my community," senior Riley Burnette said." I really liked hanging out with guys in YMSL and figured it would be a great experience."
Brooke Burnette, a member of YMSL, was looking for a way to spend time with her sons, Riley and Luke,when she came across Young Men's Service League.
"I actually started [YSML] with Riley in Allen, [and] last year was the first year of the Lovejoy one," Brooke said. "I was kind of looking for something to do with them, and this organization is something that you do with just your mom."
Although it may seem that serving the community is all that these members do, there is more to being in YMSL. The leaders hold meetings where the boys talk about leadership and life skills. For example, they'll practice doing life skills such as changing a tire or tying a tie.
Opportunities to help in the community continuously show up throughout the year for the members who have to reach the certain amount of service hours required at a meeting. Samaritan's Inn is a common organization that the boys help. It's a place where one can donate items that some people are unable to supply for themselves.
"So far, I've gone to Samaritan's Inn and helped make sandwiches for homeless people," freshman Mason Hutchins said.
Brooke said she is hopeful that her sons will take away many "important" things from this organization.
"[What I want my sons to take away from YMSL is] just kind of giving heart and a need to always serve in the community, and to give back in any way they can," Brooke said. "That's very important to me. I'm hoping that they walk away with that, and especially going forward into college. I want them to always look for an opportunity to help."
About the Contributor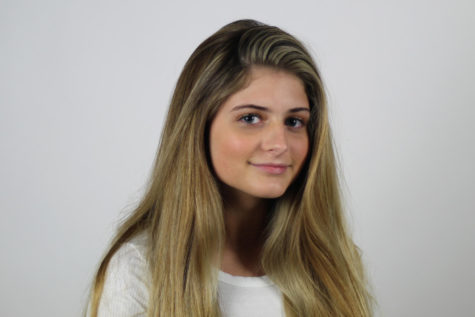 Hannah D'Iorio, Staff Writer
Junior Hannah D'Iorio is ecstatic about her fifth year in journalism. People who knew her in the previous years would probably say that she often sees...