Leopards head to the Park
Hang on for a minute...we're trying to find some more stories you might like.
The football team (1-2) faces Highland Park (2-1) on the road tonight at 7:30 p.m, and after last week's tough loss to Frisco Lone Star, are looking for what senior defensive lineman Beau Hancock calls "strong execution."
"You have to make small changes with every team that you play," Hancock said. "They [Highland Park] are one of the more predictable teams we play. For the most part we just need to focus on executing our game plan."
Highland Park, fresh off of a 31-0 shutout against Mansfield Timberview, will be looking to continue with the strong play of their quarterback, John Stephen Jones, grandson of Dallas Cowboys owner Jerry Jones. John Stephen threw 19-29 for 220 yards and one touchdown last week, and also added two touchdowns rushing as well.
"For the most part we know what the other team will be trying to run and we game plan for that," Hancock said. "With some teams, they make game plan changes and we have to adjust in-game. This week we aren't looking to make any major changes to our base defense."
The Leopards' main point of attack will be the passing game on offense, as senior running back Abe Dueck said the receivers for LHS have a good height advantage going into this week's game.
"Highland Park has a strong core to their defense," Dueck said. "They have some returning starters that we have been studying for in film. The height advantage our receivers have will benefit our offense greatly."
The offensive line for the team will be a key factor in this upcoming game, as Dueck attributed to them a huge role in the success of both the running and passing game, giving the players the time and blocking they need to make the right decisions.
"The offensive line always does a great job at protecting us every game," Dueck said. "Those guys work very hard every time we run a play on offense."
The offensive line will have to work hard again in this upcoming matchup, as Highland Park held Mansfield Timberview to 117 total yards. The line will also look to keep sophomore quarterback Carson Collins playing at the level he has for the past two weeks, after throwing 19-30 for 209 yards and two touchdowns against Lone Star.
"The offense has to develop a vision for holes in defense and open gaps that we can exploit," Dueck said. "Those holes and gaps come from key blocks that help us in having those long runs and other big plays."
Hancock said the mental game will be vital against Highland Park.
"The most important part for us is focus," Hancock said. "If we execute our game plan and stay locked in, we will come out with the win this week.

About the Writer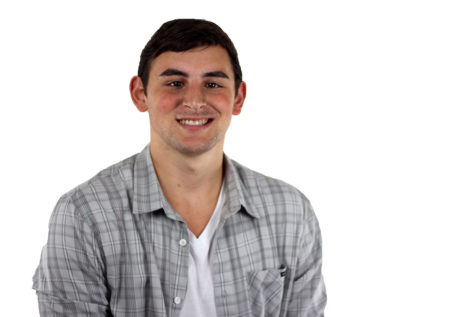 Caleb Stein, TRL Reporter
Caleb Stein, now in his senior year of high school, is excited to be coming back to The Red Ledger staff for his second year. While many things have changed...